Hays Regional Victoria

Leading Regional VIC recruitment agency
Country Victoria is one of the most beautiful regions in all of Australia. With affordable housing and strong job prospects across a range of thriving industries, it's no wonder why nearly 2 million people choose to live here.
Let Hays, Australia's leading recruitment agency, connect you with the top jobs in Regional VIC. No matter what type of job you're looking for, our employment experts are eager to help you find the perfect fit. We recruit across all major industries in Regional Victoria, including
healthcare
,
technology
,
defence
,
construction
and more.
Whatever direction you want to move your career, finding your next job is easy with our regularly updated database. If you're a business or hiring manager that wants to
find talented staff
, the Hays team is more than ready to assist you throughout the recruitment process so you can hire the right people in record time.
Find the best jobs in Regional VIC with Hays
Whether you're fresh out of school or an industry veteran with decades of experience under your belt, you can find a your next career move with Hays. Our database is filled with a wide range of
permanent
,
temporary and contract roles
across all major industries and locations in Regional Victoria.
Apply for roles with your resume directly and start browsing Regional Victoria jobs on our website, or
send us your CV
so we can see what roles match your experience. You can also get expert guidance on your job search by working with one of our dedicated recruitment consultants.
Explore jobs in Regional Victoria and uncover our industry knowledge in your area of expertise:
3 stack industry promo block | TS
Regional Victoria | Main Region 2 | UB
Recruitment agencies in the Goldfields Region
Recruitment agencies in Southeast VIC
Recruitment agencies in Northeast VIC
Work with our team to find Regional Victoria jobs matching your skills, experience, and career goals
Optimise your job search by working with one of Hays dedicated recruitment consultants. Our recruitment experts are passionate about helping you identify and apply for roles that speak to your unique skillset and experience while also satisfying your working preferences, salary demands and career aspirations.
Contact a Hays job agency in Regional VIC today to get started.
Find your next hire with our Regional VIC recruitment agency
Have one or more vacant roles you need to fill at your company? Let the recruiting specialists at Hays assist you in getting the right fit for your team.
Our team will seamlessly partner with yours to optimise every aspect of your recruitment process. We'll work alongside you from setting out the job description to sourcing candidates, handling screening and interviews, all the way through to final appointment and aftercare.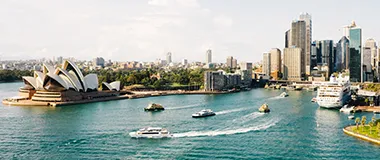 Find my nearest office
Hays has offices across all states and territories. Contact us to discuss your recruitment needs.