Logistics jobs main region content
Hays Logistics Jobs in Australia



If you are looking for your next logistics job, you've come to the right place. At Hays Logistics, we always have a comprehensive range of exciting jobs in logistics available across warehouse, distribution and transport management as well as in import and export within shipping, haulage and air freight.
We're proud to work with a vast network of employers and have developed strong relationships over many years to connect the right logistics specialist with the right logistics jobs.
This means we can deliver the most sought-after job openings to you to help you develop your logistics career.
The logistics jobs we recruit
So, whether you're looking for your next logistics manager, logistics coordinator, logistics officer, freight handler, warehouse storeperson or pick packer job, to name but a few, we can bring the opportunities to you.
Benefit from our logistics job market insights
Crucially, we work with the leading employers of logistics professionals in Australia and understand what employers are looking for. Our expert advice covers all aspects of a job search, ranging from CVs to interviews and typical salaries. We'll guide you through every stage of your job hunt to help you fulfil your career potential.
An innovative approach to finding your next job in logistics
We've equipped our consultants with the latest innovative technology to ensure they can find the ideal match between candidate and job more quickly and effectively than ever before. This includes utilising data science tools and digital technologies through our 'Find & Engage' solution and investing in artificial intelligence techniques and machine learning tools.
Regardless of the logistics job you're looking for, we believe that the right job can transform a person's life and the right person can transform an organisation. We have the technology, depth of expertise and market insight to make that happen, both for your next move as well as throughout your lifelong career.
Browse logistics jobs in Australia
With offices across Australia, we always have a broad range of jobs available, including permanent positions, contract roles and temporary assignments in all capital cities as well as regional locations. This includes logistics jobs in Sydney, Melbourne, Brisbane, Perth and Adelaide, among others.
Start your job search in logistics
Search for logistics jobs below or speak to a recruiting expert at your local Hays office to find out more about our services and how to advance your logistics career.
What else can you do to aid your logistics job search?
Expand your knowledge with our Hays Salary Guide or Career Advice
Keep up-to-date by following us on LinkedIn

Register for

job alerts

so you never miss an opportunity

Update your CV, if you haven't done so already
Can't find the right job? Register your CV so we have your details
While you wait for us to connect you with the right job, brush up on your interview skills.
View all 179 jobs
Jobs landing page promo boxes lower region KC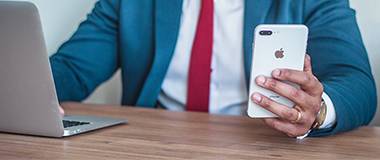 Create a job alert
Hays job alerts make your search for the ideal job as easy as possible.
Send us your CV
Send us your CV and start your search for a new job with job alerts, fast apply and more.
Salary checker
Find out if you are earning the salary you deserve with the Hays Salary Checker.
Logistics insights RH menu