Hays Geelong


Top Geelong recruitment agency
Let Hays, the leading recruitment agency in Geelong, help you find your next job. Our local recruitment experts specialise in recruiting skilled professionals for roles across a wide range of industries, including
accountancy & finance
,
contact centres
,
office support
,
construction
, and many more.
If you're looking for a new job in Geelong, our team is ready to help you find the right role. If you're a business or hiring manager
looking for talented staff
, the team at Hays is prepared to help you identify and engage the best people to join your team.
Start browsing our jobs today and make your next career move!
Contact Hays to find permanent, temporary and contract Geelong jobs
At Hays, we have a wide range of
permanent
,
temporary or contract positions
regularly updated, so it's easy for you to find jobs in Geelong and surrounding areas like Clifton Springs and Bannockburn. No matter what career stage you're at, we can help you find a suitable position.
Reach out to our recruitment agency in Geelong to discuss your next career move. You can get started
browsing our advertised jobs
and apply directly online, or you can
send us your CV
and wait for a matching job to be registered.
Look through jobs in Geelong and uncover Hays' industry knowledge for your area of expertise:
3 stack industry promo block | TS
Find the right job in Geelong with Hays
Hays' recruitment consultants are adept at pairing you with a role that harmonises your skills and experience. They will also consider your working preferences and salary expectations, streamlining your job search so that you don't waste time applying for roles that don't suit you.
Hays assists job seekers of all levels of experience. We take pride in connecting you with an organisation that will appreciate your unique skillset. Our list of jobs online is constantly updated, so if you can't find the right role today, there will be something soon, which is why we encourage you to
set up job alerts
.
Reach out to our office today to get your job search started.
Hiring in Geelong? We can help
As one of the world's most renowned recruitment firms, you can rely on Hays to take the reins on your recruitment efforts and connect you with the best staff for your organisation. Give us a job description and experience our expertise - you'll have suitable candidates lined up for interviews in no time. Our team will work closely with yours to establish your needs, deploy a sourcing strategy to find top talent, handle screening and interviews, as well as manage appointment and aftercare.
Register a vacancy
now or use the details below to contact Hays in Geelong and discuss your staffing needs.
HaysSearchEntityForm Portlet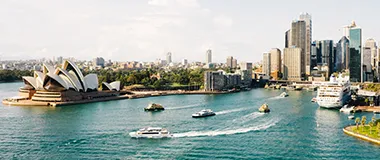 Find my nearest office
Hays has offices across all states and territories. Contact us to discuss your recruitment needs.