Hays Ballarat

Leading employment agency in Ballarat
Let Hays, the leading job agency in Ballarat, assist you with your upcoming career move. Our team specialises in recruiting skilled professionals across a wide range of industry sectors from
accountancy & finance
to
IT
,
engineering
,
construction
and more.
If you're trying to find a new job in Ballarat, our local recruitment consultants are best placed to assist you in finding your next role. If you're a business or hiring manager
looking for talented staff
, Hays' local recruitment experts are prepared to help you find and hire the best people for your team. Start browsing our jobs today and take the next step in your career!
Contact your local Hays team to find permanent, temporary and contract Ballarat jobs
No matter what type of industry you're in or what stage of your career you are at, the experts at Hays will be able to guide you. We have a wide range of
permanent
,
temporary and contract jobs
registered regularly, so we can easily help you find a job in Ballarat or surrounding areas like Gordon, Buninyong and Haddon.
Contact our local team of recruitment consultants in Ballarat to start discussing your next career move. Get started now by
browsing our advertised jobs
and applying directly to a role or
send us your CV
for when the next closest job match arises.
Explore jobs in Ballarat and uncover our industry knowledge in your area of expertise:
3 stack industry promo block | TS
Find the right job in Ballarat with Hays
Hays' recruitment consultants are passionate about assisting you in finding a role that suits your skills and experience and provides you with the opportunity to advance your career. Hays will help you find a role that matches your skillset, satisfies your salary expectations and work preferences.
Regardless of your skills, experience or the type of work you're interested in, our recruiting experts will do their best to match you to the right role. The list of available jobs on our website is updated routinely, so even if there isn't something right for you today, there's a good chance there will be soon, so we encourage you to
set up job alerts
.
Reach out to the Hays office in Ballarat today to get your job search off to a great start.
Recruiting in Ballarat? Let us help
As a hiring manager or business looking to fill a job vacancy, let Hays Ballarat, your local recruitment agency, manage the recruitment process on your behalf, giving you more time to focus on your business while we find the suitable candidates you need. We'll work closely with you from start to finish throughout the recruitment process, from establishing your unique requirements, deploying a tailored sourcing strategy to find and engage talent, screening and interviews, right through to appointment and aftercare.
Register a vacancy now
or contact Hays in Ballarat on the details below to discuss how we can help you find top talent for your organisation.
HaysSearchEntityForm Portlet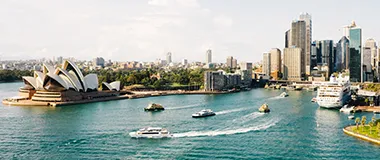 Find my nearest office
Hays has offices across all states and territories. Contact us to discuss your recruitment needs.