Healthcare jobs | Main region | New
Healthcare Jobs in Australia



At Hays, we are the experts in recruiting permanent jobs, locum and temporary staff for Australia's healthcare sector and always have a comprehensive range of healthcare jobs. This allows us to connect you with the right job for you, from hospital doctor jobs at all levels and specialties to general practitioners, general nursing and specialist nursing jobs across all disciplines.
We always have a comprehensive range of healthcare jobs available in Sydney, Melbourne, Brisbane, Perth, Adelaide, Gold Coast, Newcastle, Canberra, Hobart, Darwin, etc.
We also recruit for allied healthcare jobs, including physiotherapists, radiotherapists, occupational therapists and aged care jobs. At all times, we strive to match you to the right role to optimise your professional journey.
A trusted recruitment agency for healthcare jobs in Australia
We work with hundreds of organisations, both private healthcare providers and the industrial/commercial sector, giving us the scale and expertise to find the perfect healthcare job for you.
We are also on hand to partner with you throughout your lifelong career, not just your next move, to help you achieve your long-term career ambitions.
Tailored healthcare job market advice
At Hays, we will take the time to find out what you want from your next career move. You'll also receive tailored career guidance at every stage of the recruitment process, ranging from CV tips to how to achieve your long-term career aspirations.
An innovative approach to finding your next job in healthcare
We've equipped our consultants with the latest innovative technology to ensure they can find the ideal match between a jobseeker and healthcare jobs more quickly and effectively than ever before. This includes utilising data science tools and digital technologies through our 'Find & Engage' solution and investing in artificial intelligence techniques and machine learning tools.
Regardless of the healthcare, medical field, health administration or public health career job you're looking for, we believe that the right job can transform a person's life and the right person can transform an organisation. We have the technology, depth of expertise and market insight to make that happen.
Browse healthcare jobs in Australia
We recruit for a range of healthcare jobs in Australia. Search for healthcare jobs in Melbourne, Sydney, Perth, SA or any other location below, or speak to a recruiting expert at your local Hays office to find out more about our services.
International candidates: looking for a job in Australia?
At Hays, we understand that arriving in a new country and working out how to get a job in healthcare can be daunting. But with our expertise and professional know-how, you'll receive the information you need to better equip yourself for healthcare jobs in Australia.
Through our office network, we recruit for private hospital groups, public and remote and rural hospitals nationally.
As well as temporary assignments, you can also access permanent contracts. These provide valuable benefits, such as improved continuity of care, career promotional opportunities, destination choice, consistent shifts and a balance between your job and lifestyle.
We also assist eligible international nursing staff with sponsorship opportunities, nursing registration in all states and accommodation advice.
We offer our recruiting expertise to partners travelling with our candidates, too. Please ask if your partner also requires our expertise - regardless of the sector they work in.
Remote and rural healthcare jobs
If you are looking to make a real difference, why not consider our remote and rural healthcare jobs? As an added benefit, many remote hospitals offer bonus payments based on years of service, as well as subsidised accommodation, relocation assistance or generous penalty rates.
What else can you do to aid your healthcare job search?
Expand your knowledge with our Hays Salary Guide or Career Advice
Keep up-to-date by following us on LinkedIn

Register for

job alerts

so you never miss an opportunity

Update your CV, if you haven't done so already
Can't find the right job? Register your CV so we have your details
While you wait for us to connect you with the right job, brush up on your interview skills.
Search for jobs
Find permanent, temporary or contract jobs with Hays.
---
Government and public sector roles available through Hays.
---
We can provide you with fast, easy access to job opportunities.
---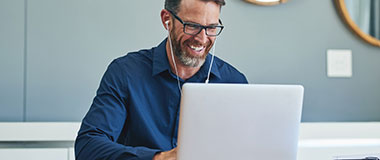 Career Advice
View templates and tips to help you start your job search journey.
---
Access expert advice for all stages of the job hunting process.
---
Master the art of job interviews with helpful articles and tips.
---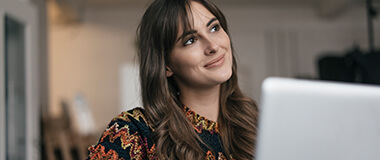 Tools & Resources
Simplify your job search by setting up a Hays job alert.
---
Find out if you're earning the salary you deserve.
---
Sign up to get expert career advice delivered to your inbox.
---
Refer a Friend | Promo Block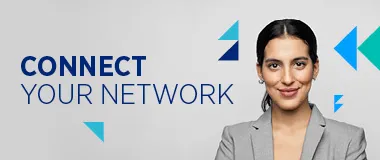 Refer a friend
Join the Hays referral program and we will reward you with a $200 e-gift card for every eligible friend you refer.