Our values main region content
Our values


We are leading global experts in qualified, professional and skilled recruitment. By truly understanding our candidates and clients, locally and globally, we help people and companies achieve lasting impact.
We are committed to ensuring customer satisfaction is achieved whilst maintaining our legal and statutory obligations and continuously improving our service offerings. Our values aim to reflect this promise. Our values underpin our skills, behaviours and way of doing business.
These values are:
Passionate about people: We are in business because we believe in people. We know the right person in the right role can change lives and transform organisations for the better – making that connection means everything to us.
With diligence, empathy, and pride, we help organisations secure the talent they need to succeed, and help individuals make the most of every stage of their career.
Expert: People come to us because we're the recruitment experts, with over 50 years of experience in recruitment and talent management.
We combine this insight with deep specialist knowledge that enables us to place talent across a wide spectrum of industries and sectors all over the world. This professional know-how is indispensable – you simply cannot find, engage and place the right people in the right roles without it.
Ambitious: The best way we can demonstrate commitment to our clients and candidates is through our ambition for them. Their success is our success, so we don't hold back. We make brave moves, aim high, and work hard every day to deliver the positive impact that achieving success brings to people's lives.
Insightful: Beyond understanding people's skills and experience, there's a real art to matching them with the right opportunity. This involves taking an inquisitive approach to understand their aspirations and motivations, building the insight required to ensure the ideal fit for any role.
And when it comes to understanding the talent needs of organisations, that also takes vision, curiosity and instinct to help our clients achieve their full potential.
Innovative: We are always seeking new and better ways to make the perfect match between client and candidate. This means being bold, agile and open to ideas – whether it be embracing new technologies, developing our people, or innovating the way we work.
Our goal is simple to stay one step ahead in creating the recruiting experience of tomorrow.
Do the right thing: Underpinning everything we do is our belief that we must always do the right thing. Doing the right thing enhances and protects our reputation, building trust with all our candidates, clients and other stakeholders. This unites us and makes us stronger.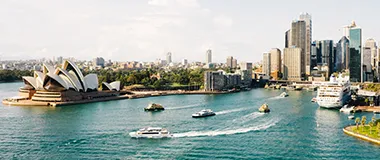 Find my nearest office
Hays has offices across all states and territories. Contact us to discuss your recruitment needs.