Our values main region content
Our values


We are leading global experts in qualified, professional and skilled recruitment. By truly understanding our candidates and clients, locally and globally, we help people and companies achieve lasting impact.
We are committed to ensuring customer satisfaction is achieved whilst maintaining our legal and statutory obligations and continuously improving our service offerings. Our values aim to reflect this promise. Our values underpin our skills, behaviours and way of doing business.
Hays Values
Build partnerships
Partnerships power what we can achieve. We take the time to listen and understand people's needs and aspirations so that we can meet them. Collaboration and inclusivity are at the heart of our approach, creating solutions together, learning from each other and sharing our knowledge and experience. That's what supports strong relationships and enables shared success.
Think beyond
Our knowledge and ambition is what drives us forward. We challenge ourselves and our customers because we bring open, inquisitive minds that consider every angle and aren't held back by "that's the way we've always done it". We see the big picture today while we build a long-term perspective of tomorrow that anticipates change and enables us to be confident and agile with our advice. That's what makes us experts.
Do the right thing
We always act in the best interests of our candidates, our clients, our communities and each other. There is always more than one solution and we want to find the right one every time, because every person and situation is different. We stand by our commitments, we keep our promises, and we treat everyone with the respect they deserve. That's what earns trust.
---
Hays Health & Safety Policy
The Hays leadership team are committed to the establishment, implementation and continual improvement of a best in class Health and Safety Management System to ensure the Health and Safety of all workers.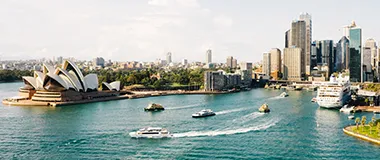 Find my nearest office
Hays has offices across all states and territories. Contact us to discuss your recruitment needs.