Hays Albury Wodonga


Leading recruitment agency in Albury Wodonga
With our vast experience in recruitment, Hays is best placed to help you with your job search. If you're a business or hiring manager looking for talented staff, you can rely on Hays to help you attract the best people to join your organisation.
Begin browsing our jobs and make your next career move!
Contact Hays to find permanent, temporary and contract Wodonga jobs
Start exploring jobs in Albury Wodonga and uncover our industry knowledge related to your area of expertise:
3 stack industry promo block | TS
Find the right job in Albury Wodonga with Hays
Finding the right next job move can be challenging, so why not make it easier by working with a Hays recruitment consultant? They'll work with you to identify which job opportunities best align with your skills and what you want from a new role. Our team will do their best to pair you with a role that meets your work preferences, satisfies your salary expectations, and allows you to advance your career.
Whether you're new to your industry or have years of experience, the Hays team can help you find an ideal job that satisfies your career expectations. Since our list of available jobs is continuously updated, even if you can't find the right role today,
set up Hays job alerts
so you don't miss out when the next suitable opportunity comes online.
Contact our job agency in Wodonga to get your career move off to a great start.
Hire top talent with help from our local expert recruiters
Are you a business or hiring manager wanting to attract the best talent to join your local business? Let the experts at Hays take care of the hard work of recruiting on your behalf, so you can focus on what you do best. Our team will work with you at every stage, from identifying the unique requirement of the role, deploying a sourcing strategy to discover top candidates, screening and interviews, to the final stages of appointment and aftercare.
Register your job vacancy today
or reach out to our recruitment agency in Wodonga via the contact details below to discuss your hiring needs and learn more about our employment services.
HaysSearchEntityForm Portlet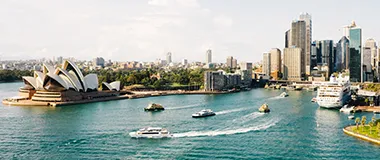 Find my nearest office
Hays has offices across all states and territories. Contact us to discuss your recruitment needs.