Hays Gippsland


Gippsland's top recruitment agency
Let Hays, the leading job agency in Gippsland and the rest of regional Victoria, help you find your next great employment opportunity. Our local recruitment experts specialise in connecting skilled professionals with roles across various industries, including
accountancy & finance
,
engineering
,
construction
,
technology
and more.
If you're looking for a new job in Gippsland, Hays' recruitment specialists are best positioned to help. Alternatively, if you're a business or hiring manager looking for staff, the team at Hays is prepared to help you find top talent to join your organisation.
Start browsing jobs now to see what positions are currently hiring!
Contact Hays to find permanent, temporary and contract Gippsland jobs
No matter what stage of your career you're at, we've got a wide range of regularly updated permanent, temporary and contract jobs available in Gippsland and its surrounds. Whether you're close to Bairnsdale, Churchill, Foster or any other nearby area, Hays can help you find a suitable role.
Contact our team of local recruitment consultants in Gippsland to discuss your career move. You can
browse our available jobs
and apply directly with your resume, or you can
submit your CV
to get notified when a matching role comes up.
3 stack industry promo block | TS
Find the right job in Gippsland with Hays
One of our expert recruitment consultants will help you find a new job in Gippsland that matches your level of experience and skills with your salary and work preferences. Our goal is to help simplify your job search so you don't waste your energy applying for jobs that don't fit you.
Our experienced team helps entry-level and senior-level job seekers alike. Employers are regularly engaging us on newlyregistered jobs, so if you can't find the right role today, there's likely to be something coming up soon.
Set up job alerts
to be notified when a suitable position gets registered on our website.
Get in touch with our job agency in Gippsland today to discuss your career move.
Are you an employer in Gippsland? Let Hays help you find talented staff
Recruiting for a new position takes time and resources you might not have in abundance. Let Hays handle the recruitment process on your behalf so you can focus on your business while we screen applicants and send the best candidates your way. We support you through every stage of the recruitment process, from establishing your needs, deploying a strategy to source top candidates, screening and interviews, as well as appointment and aftercare.
HaysSearchEntityForm Portlet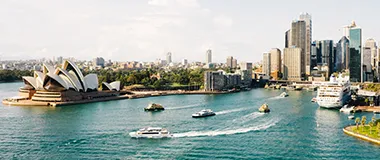 Find my nearest office
Hays has offices across all states and territories. Contact us to discuss your recruitment needs.