Hays Banking & Financial Services Jobs in Australia



At Hays Banking, we work exclusively with Australia's banking and financial services sector to recruit a comprehensive range of banking jobs. In fact, our expert consultants cover the breadth of financial services and work regularly with financial institutions, international and national investment banks, asset and fund managers and regional banks.
This means we understand both the financial services industry and what employers are looking for. Crucially, it also ensures we have an inside track on the best financial institutions jobs available, whether your specialism is investment management, fund management, investment banking, private equity, boutique fundraising, advising, hedge fund or retail banking, or even if you are looking at entry-level banking jobs.
So, if you're looking for your next Personal Banker, Underwriter or Banking Operations job, to name but a few, we can bring the opportunities to you.
Australia's trusted banking jobs recruiting expert
That's why, in partnership with our clients, we place more jobseekers into career-defining roles than any other financial services recruiter in the local market. So, whether you are looking for a permanent position, contract role or temporary assignment, you can be assured we'll connect you with the right banking or financial services job for you.
Expert banking and financial services job insights
We understand the jobs market and we're on hand to give you objective, straight up career advice. From CV tips to how to achieve your aspirations in the short, medium and long term, we're happy to share our expertise with you to help you succeed in your next job search – and longer-term throughout your lifelong career.
We'll also provide you with an update on the local banking and financial services jobs market and information on the qualifications and experience that will enable you to make your next career move in this dynamic and constantly evolving sector.
An innovative approach to finding your next job in banking
We've equipped our consultants with the latest innovative technology to ensure they can find the ideal match between candidate and job more quickly and effectively than ever before. This includes utilising data science tools and digital technologies through our 'Find & Engage' solution and investing in artificial intelligence techniques and machine learning tools.
Regardless of the banking job you're looking for, we believe that the right job can transform a person's life and the right person can transform an organisation. We have the technology, depth of expertise and market insight to make that happen.
How to get a job in banking
We have offices across the country, allowing you to search a wide range of exciting roles below. So, whether you are looking for banking jobs in Melbourne, Sydney, Adelaide, Brisbane, Perth, or any other major city or regional location, we can assist.
Or you can use our office locator to find your nearest Hays office and speak to a recruiting expert to find out more about our services and how to apply for bank jobs.
What else can you do to aid your banking job search?
Expand your knowledge with our Hays Salary Guide or career advice
Keep up-to-date by following us on LinkedIn

Register for

job alerts

so you never miss an opportunity

Update your CV, if you haven't done so already
Can't find the right job? Register your CV so we have your details
While you wait for us to connect you with the right job, brush up on your interview skills.
Banking & Financial Service jobs we recruit for:
Entry Level Banking Jobs

Graduate Banking
Junior Banking
Graduate Investment Banking
Entry Level Investment Banking
Banking Operations

Credit Jobs

Entry Level Credit
Junior Credit Assessor
Pre Credit Assessor
Credit Analyst
Credit Assessor
Underwriter
Hardships Officer
Credit QA

Lending Jobs

Loan Administrator
Loan Processor
Loan Officer
Home Loan Specialist
Commercial Lending
Business Lending Officer
Lending Specialist
Settlement Officer
Personal Banker

Wealth Management Jobs

Junior Wealth Management
Graduate Wealth Management
File Assessor
Case Assessor
Graduate Financial Planning
Junior Remediation Analyst
Junior Quant Analyst
File Prep Analyst
Wealth Administrator
Customer Relatations

Insurance Jobs

Claims Consultant
Claims Assessor
Account Executive
Life Insurance Broker
Property Insurance Broker
Underwriter
Insurance Dispute Resolution
Associate Account Executive
Relationship Manager
Insurance Broker
View all 320 jobs
Jobs landing page promo boxes lower region KC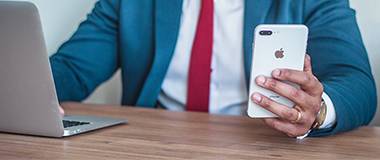 Create a job alert
Hays job alerts make your search for the ideal job as easy as possible.
Send us your CV
Send us your CV and start your search for a new job with job alerts, fast apply and more.
Salary checker
Find out if you are earning the salary you deserve with the Hays Salary Checker.