Hays Bendigo


Leading employment agency in Bendigo
If you're trying to land a new job in Bendigo, Hays will help you find a position ideal for your experience, skills, and expectations. If you're a business or hiring manager
looking for talented staff
, our recruitment experts can help you find the best local talent for your organisation.
Start browsing our jobs today and take the next step in your career!
Contact Hays to find permanent, temporary and contract Bendigo jobs
Whether you're a junior, mid-level or senior professional in your industry, the team at Hays can help you find a suitable role. We have a broad range of regularly registered permanent, temporary and contract jobs, so it's easy for you to find a new job in Bendigo and nearby areas like Marong, Lockwood and Huntly.
Reach out to our job agency in Bendigo to engage one of our dedicated recruitment consultants. Alternatively, you can start
browsing our advertised
jobs and find a role to apply for directly with your resume, or
submit your CV
and wait to be notified of a suitable role.
For free advice from experts on finding a great job and managing your career, visit our Career Advice hub. Our articles cover all manner of topics, from
CV writing
to
interview tips
.
Explore jobs in Bendigo and uncover our industry knowledge in your area of expertise:
3 stack industry promo block | TS
Let Hays help you find the right job in Bendigo
At Hays, our recruitment consultants are committed to helping you find a role that combines your talent and experience. We want to help you find a job that gives you opportunities to advance your career and satisfies your salary and work preferences.
It doesn't matter how experienced you are or what industry you're looking for employment in - our recruitment consultants can find you a suitable role. We're registering new jobs daily, so if you can't find something today, there will likely be a great role for you soon. We recommend that you
set up job alerts
to know when a suitable role gets advertised on our website.
Looking for staff in Bendigo? Hays can help
If you're a business or hiring manager, let Hays, your local employment agency in Bendigo, take care of the recruitment process on your behalf. We'll find great staff to join your team and give you more time to focus on the other aspects of your business. Our recruiters will work closely with you to identify your organisation's needs and deploy a strategy to source top quality candidates, as well as handle screening, interviews, appointment and aftercare.
Register a vacancy now
or use the details below to contact our Bendigo recruitment agency to discuss your staffing needs.
HaysSearchEntityForm Portlet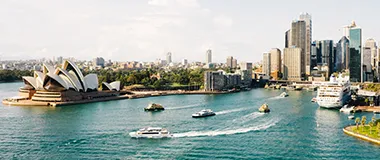 Find my nearest office
Hays has offices across all states and territories. Contact us to discuss your recruitment needs.