Online Learning | Main region
Hays Online Learning Products



Hays online learning products are designed with the needs of ambitious individuals and organisations in mind.

For individuals, Hays Learning is our online learning platform covering technical, digital and soft skills. With Hays Learning you can access a range of free online learning courses to remain competitive in the face of constant workplace change and technological advancement.

For organisations, Thrive is designed to help your staff develop new skills so your business thrives in a competitive market and your employees' personal career development and progression is supported.

Working in partnership with Go1, our online learning products offer free learning resources for continuous training and upskilling to support your own personal upskilling or the upskilling of your employees.
Explore our free online learning products relevant to you:
Online Learning 3 stack of products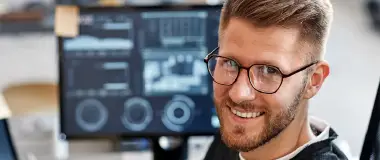 Hays Learning
Use Hays Learning as an individual to enhance your skills, increase self-confidence, create new opportunities, and fulfil your career ambitions.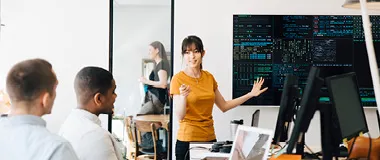 Hays Learning for IT professionals
Tech-specific courses and skills development for a long-term career in the technology sector.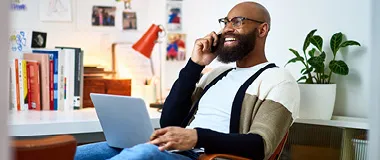 Thrive
Use Thrive to upskill your employees in key areas including work transition, professional excellence, and wellbeing.
Sign up for free
Online Learning Lower Region
Hays Learning – free online learning courses for individuals
Constant upskilling is essential for sustained career success and can be achieved using our Hays Learning free online courses for individuals. Completing a series of online short courses is beneficial to your job security, earnings capacity, job satisfaction, and career progression. It helps you realise your career ambition and reach your potential. You may even uncover a new passion and pave the way for new job opportunities in other industries.

Hays Learning offers free online courses that focus on three key areas: technical skills, soft skills, and digital skills. It is easy to find courses that suit your learning goals. The skill level ranges from beginner to advanced and the flexibility of the online training platform means you can learn at your own pace, and at a place and time that suits you. Start your free online learning experience with recommended courses on problem solving, communication, MS Office, and teamwork.

Sign up for free
---
Hays Learning – for IT professionals
Implementing and adopting technology to enable digital transformation is a constant challenge for businesses. As a tech professional, the same constant learning requirement is necessary to keep your skills relevant and employable. That's why we've developed specific online technology learning courses to help you overcome this hurdle. Our Hays Learning IT courses cover key areas of interest in the IT space. This includes software development, data science, agile project management, cyber security, and cloud computing.

Expanding your IT knowledge does not have to be a daunting task. Learn IT online at your own pace with Hays Learning and develop tech skills that will catapult your career progression. By signing up to Hays Learning, you can access the latest learning relating to skills in high demand and career trends. Simply choose from our comprehensive list of free online courses and improve your skills to gain a competitive advantage in what is a constantly evolving world of work.

Sign up for free
---
Thrive – team training for employers
For a complete employee learning management system (LMS), look no further than Thrive. Our advanced online platform is available completely free to all organisations in Australia. Small businesses and large corporations alike can provide targeted employee training that is delivered using engaging content such as video, infographics, quizzes, and assessments.

Our E-learning platform offers the versatility required for businesses to thrive in what is a changing working environment. With employees valuing regular training and development, it also provides you with a staff attraction and retention advantage. With Thrive, your staff training can now be completed anywhere and at any time using unique short online courses that can take as little as 15 minutes. Thrive offers online courses that focus on key areas including work transition, professional excellence, and wellbeing. With the ability to assign training and monitor completion, the platform can be utilised and customised for all your staff training and development needs.