Life Sciences main region
Hays Life Sciences Jobs in Australia


Our Hays Life Sciences team in Australia offer a specialist recruitment service and operate as a key partner to the pharma and biotech industries. Our clients cover the full spectrum of the life sciences industry, from start-up companies to small to medium sized market entrants and global employers.
From major pharmaceutical household names to small and exciting innovators, we are viewed as trusted recruitment partners to identify and connect top talent for pharmaceutical and biotechnology jobs.
Why? The highly specialised nature of the life sciences and medical science jobs sector necessitates a recruitment service based on expertise and in-depth knowledge within the field. It's our expertise that enables us to recruit for a comprehensive range of life sciences jobs across the entire product lifecycle, often at the forefront of innovation in medical science, data science and clinical research.
This includes pharmaceutical, medical affairs, regulatory affairs, medical devices, biotechnology, CRO, clinical research, medical research, quality assurance, health economics and pharmaceutical sales and marketing jobs, to name but a few.
Expert life sciences job market insights
We believe that life sciences job seekers should deal with industry experts when seeking their next role in the field.
Working with Hays Life Sciences, you'll gain instant access to our network of leading employers who rely on us to keep them informed of the best new talent as soon as it becomes available for life sciences, pharmaceutical and biotechnology jobs. We'll empower you to make real career choices and fulfil your career aspirations.
Our expertise also means we'll give you objective, straight up career advice on how to achieve your goals. We offer jobseekers personalised guidance at every stage of the recruitment process, ensuring you are matched with the life sciences jobs that best utilise your skills and experience.
So, whether you are looking for a permanent position, contract role or temporary assignment, we'll connect you with the right job for you.
An innovative approach to finding your next job in life sciences
We've equipped our consultants with the latest innovative technology to ensure they can find the ideal match between a candidate and life sciences, biotechnology or pharmaceutical jobs more quickly and effectively than ever before. This includes utilising data science tools and digital technologies through our 'Find & Engage' solution and investing in artificial intelligence techniques and machine learning tools.
Regardless of the life sciences job you're looking for, we believe that the right job can transform a person's life and the right person can transform an organisation. We have the technology, depth of expertise and market insight to make that happen.
Browse life sciences jobs in Australia
We have offices across the country. You can search for life sciences jobs in Sydney, Melbourne, Perth or elsewhere below or speak to a recruiting expert at your local Hays office to find out how we can help find your next role and support you throughout your lifelong career.
What else can you do to aid your life sciences job search?
Expand your knowledge with our Hays Salary Guide or Career Advice
Keep up-to-date by following us on LinkedIn

Register for

job alerts

so you never miss an opportunity

Update your CV, if you haven't done so already
Can't find the right job? Register your CV so we have your details
While you wait for us to connect you with the right job, brush up on your interview skills.
View all 72 jobs
Jobs landing page promo boxes lower region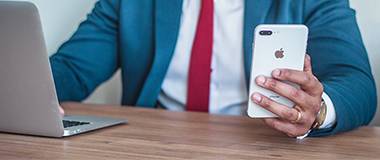 Create a job alert
Hays job alerts make your search for the ideal job as easy as possible.
Send us your CV
Send us your CV and start your search for a new job with job alerts, fast apply and more.
Salary checker
Find out if you are earning the salary you deserve with the Hays Salary Checker.
Life Sciences RH promo box