Careers at Hays | Main Region | UB
Careers at Hays


What future do you want to create?
At Hays, we believe in being long-term partners to our people as well as our customers.

With a team of over 12,000 people across 32 countries, you'll be joining a global team helping to shape the careers and workforces for our customers wherever you are in the world.

United by the Hays spirit and with access to a rich variety of career opportunities, together, we will work for your tomorrow, and the possibilities are endless.
If you're thinking of a new tomorrow for your career, let's work together to create it.
Create your tomorrow.
Contact our internal recruitment team | Join Hays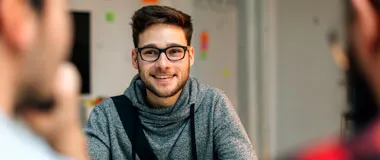 Contact our Talent Acquisition Partners
Contact our Talent Acquisition team to find out more about working for Hays.