About us main region content
About Hays


At Hays, we invest in lifelong partnerships that empower people and businesses to succeed. With over 50 years' experience and a workforce of more than 10,000 people across 32 countries, we collectively strive to put you, our customer, at the heart of everything we do.
Drawing on knowledge that's unique to our scale, our commitment to understanding your needs and our ability to meaningfully innovate, we are far more than a specialist recruitment business. We provide advice, insights and expertise on issues you face in today's fast paced world of work, and we help you make the right decisions for tomorrow.
Offering an unrivalled suite of recruitment and workplace solutions, we'll help you get to where you want to go.
Looking for the right role for you?
At Hays we know that finding the right role at the right time takes careful consideration. As your lifelong career partners, we're by your side, every step of the way.
Whether you're seeking a new opportunity or support in navigating a career change, we bring the expertise and the connections to partner with you to help you realise your ambition.
Why work with Hays to find your next role?
Whatever your business ambition, we share it
Whether you're looking for people to help transform your organisation, or the services to empower a business transformation – we offer specialist recruitment and advisory services to help your organisation achieve its ambitions.
From permanent, temporary and contract hiring to executive search and interim appointments, we have the talent networks to identify and place the right people into your organisation.
Offering a suite of services across industries and professions, we're constantly innovating to deliver holistic workforce solutions for some of the world's most complex organisations.
We can scale to meet your talent needs and provide the services that deliver on your organisation's goals. We are working for your tomorrow, together.
| | |
| --- | --- |
| | Technology advisory and implementation |
Your success is our success
We measure success by the impact we have on our clients' businesses and our candidates' careers. For the year ended 30 June 2021 we placed around 60,000 candidates into permanent jobs and around 220,000 people into temporary roles.
Offering an unrivalled suite of recruitment and workforce solutions, whether you're looking for what's next in your career, or have a talent gap to fill, we'll help you get where you want to go. Because your success is at the heart of our business.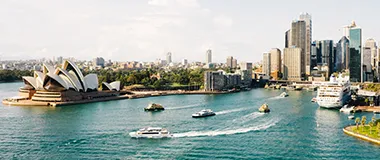 Find my nearest office
Hays has offices across all states and territories. Contact us to discuss your recruitment needs.