Hays Regional NSW | Main Region Updated | UB
Hays Regional NSW


Leading recruitment agency in Regional NSW
While Sydney is the major hub of economic activity in NSW, regional centres like Newcastle, Wollongong, and everywhere in-between continue to attract considerable investment and generate a wide variety of attractive job opportunities.

If you're looking for jobs in Regional NSW, you've come to the right place. Our local recruitment experts help thousands of skilled professionals find their next career move across a wide range of industry sectors, including accountancy & finance, construction, trades & labour, technology and more.
With our regularly updated database of advertised roles and passionate recruitment consultants, it's easy to find your next job with Hays. Also, if you're a business or hiring manager
looking for talented staff
, Hays can help you throughout the recruitment process so you land the best people in your team.
Apply for the top Regional NSW jobs with Hays
The Hays website is constantly updated with new
permanent
,
temporary
and
contract
roles, so it's easy to find a new opportunity in whatever industry you're in and according to how you like to work. We help job seekers of all professional backgrounds and experience levels find employment across major industries in key regional hotspots from Newcastle to Wollongong and in-between.
Start browsing Regional NSW jobs
today and apply directly with your resume, or reach out to your local office to organise a meeting with one of our talented recruitment consultants. You can also
send us your CV
, and we'll get in touch with you when a job we think matches your profile becomes available.
Check out our
Career Advice
hub for articles on
upskilling
,
career development
,
CV writing
,
interview tips
, and more.
Explore jobs in Regional NSW and uncover our industry knowledge in your area of expertise:
3 stack industry promo block | TS
Hays Regional NSW | Main Region 2 | UB
Recruitment agencies in the Hunter Region
If you're looking for employment opportunities across Newcastle, Maitland, Cessnock, Singleton or any other area in the Hunter Region, Hays has you covered. While famous as a wine-making and tourism region, the Hunter has diverse economic makeup with several industries like
mining
,
defence
,
technology
and more growing rapidly.
Don't hesitate to contact our
Newcastle office
below to see what job opportunities are available.
Recruitment agencies in the Illawarra Region
Anyone seeking jobs in the Illawarra Region, whether in Wollongong, Shoalhaven, Kiama, Southern Highlands or anywhere in-between, can find the top opportunities with Hays. Traditionally known for coal and steel, the Illawarra Region's economy is growing fast, particularly in areas like
trades & labour
,
manufacturing
,
technology
and
architecture
.
Get in touch with our
Wollongong office
to find all the top Illawarra Region jobs.
Find the right job in Regional NSW with Hays' recruitment experts
Hays' recruitment consultants are ready and eager to connect you with your next great job in Regional NSW. Our mission is to help you find a position that satisfies your salary expectations, gels with your professional experience and aligns with your short and long-term career goals.
Since our jobs online are continuously updated, even if nothing is showing up today, something will likely pop up soon. We suggest
setting up job alerts
so you'll get notified when a position matching your job search preferences becomes available.
Connect with a Hays Regional NSW recruitment agency today to see how our talented recruitment consultants can help you find your next career move.
Find new staff with a Hays employment agency in Regional NSW
Hiring? The team at Hays has the experience and resources to help speed up your recruitment process while still ensuring you end up with a quality hire.
We can work with you at every stage of the recruitment process. We'll start by outlining the role requirements with you, deploying a sourcing strategy to find the best local talent, conducting screening and interviews, all the way through to appointment and aftercare.
Get started by
registering a job vacancy
or
contacting your nearest Hays office below.
HaysSearchEntityForm Portlet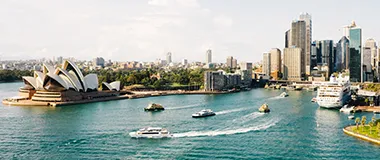 Find my nearest office
Hays has offices across all states and territories. Contact us to discuss your recruitment needs.