Regional New South Wales


New South Wales' leading recruitment agency
Let Hays, the leading employment agency in NSW, find your next job or career move. We are the experts at recruiting qualified, professional and skilled people worldwide, and are market leaders in Australia.
If you're looking for staff, our recruiting experts are the right people to help you to attract and recruit the best staff for your organisation.
Albury/Wodonga
15 High St
Wodonga
VIC 3690
T +61 (0)2 6092 1900
E wodonga@hays.com.au

Newcastle
Suite 301A, Level 3,
251 Wharf Road, Newcastle
NSW, 2300
T +61 (0) 2 4925 3663
F +61 (0) 2 4925 3662
E newcastle@hays.com.au
Wollongong
Suite 3B/3C, Level 3,
83-85 Market Street,
Wollongong, NSW, 2500
T +61 (0)2 4222 0100
E wollongong@hays.com.au
HaysSearchEntityForm Portlet
Contact us - RH promo box KC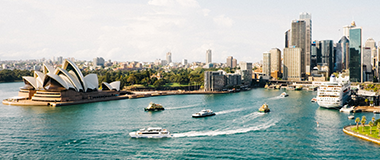 Contact us
Hays has offices across all states and territories. Contact us to discuss your recruitment needs.