Hays Newcastle

Leading Newcastle recruitment agency
Begin browsing our list of advertised roles today and find your next career move.
Hays' team of recruitment experts are able to support you in finding your next professional or skilled job opportunity, regardless of your career stage or skillset. Our list of regularly registered jobs means you'll have access to top local employers and job roles in Newcastle and surrounding areas like Medowie, Maitland, and Cessnock.
Explore jobs in Newcastle and uncover our expertise in your industry or profession:
3 stack industry promo block | TS
Find the right job in Newcastle with Hays
The dedicated recruitment consultants at Hays will help you find your next job that meets your aspirations. We'll work with you to identify available positions that suit your skills and experience, meet your salary expectations and work preferences, and give you opportunities to advance your career in line with your ambitions.
Regardless of your industry niche, profession or level of experience, we'll find the right role suited to you. Because new jobs get regularly registered on our website, even if nothing interests you today, we encourage you to
set up job alerts
to be the first to know when a job matching your preferences gets advertised.
Contact our employment agency in Newcastle to enquire about working with one of our dedicated recruitment consultants.
Need staff in Newcastle? Let Hays help
As a hiring manager or business in Newcastle, allow Hays to handle your recruitment needs no matter what your unique requirements are. You'll get more time to focus on what you do best while we focus on what we do best; finding top local talent to join your team. Don't worry – we'll work closely with you at each stage of the process, from establishing the ideal profile of the role, to deploying a sourcing strategy to identify the best talent, screening and interviews, right through to appointment and aftercare.
Register a vacancy
now or get in touch with our job agency in Newcastle to have a chat about your hiring requirements.
HaysSearchEntityForm Portlet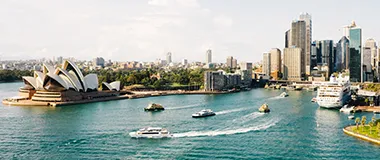 Find my nearest office
Hays has offices across all states and territories. Contact us to discuss your recruitment needs.