Hays Wollongong

Leading Wollongong recruitment agency
Begin browsing our advertised jobs today and get your career move off to a great start.
Finding a new job in Wollongong according to your industry, skills and experience is easy with Hays. We are frequently registering new positions, making it easy to browse jobs online that may suit your needs in Wollongong or surrounding areas like Nowra or the Southern Highlands.
Explore jobs in Wollongong and uncover our industry knowledge in your area of expertise:
3 stack industry promo block | TS
Wollongong bottom section
Find the right job in Wollongong with Hays
Find a role suited to your experience and skills by partnering with a Hays recruitment consultant. Our dedicated experts will work hard to find a position suited to your salary expectations and work preferences, and give you the chance to advance your career in the direction you want.
Whether you're new to your industry or are an expert in your field, we know how to help match your career ambitions with the right role and employer. Our extensive list of regularly registered jobs means that even if you can't find the right job online today, our
job alerts
will notify you as soon as one gets advertised on our website.
Contact our job agency in Wollongong today if you're keen to start working with one of our dedicated recruitment consultants.
Recruiting in Wollongong? Let the Hays team help you attract top local talent
If you're a business or hiring manager on the lookout for talented people to join your organisation, why not let Hays' recruitment specialists help? We'll give you the time back to focus on your business while we find top local talent for your role. We'll consult you from start to finish, working with you to establish the unique needs of the position, deploying a sourcing strategy to attract talent, screening and interviews, through to appointment and aftercare.
Register a vacancy
now or get in touch with our employment agency in Wollongong to discuss your recruitment needs.
HaysSearchEntityForm Portlet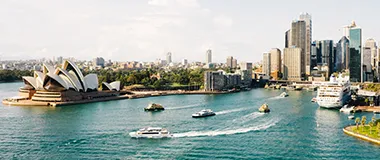 Find my nearest office
Hays has offices across all states and territories. Contact us to discuss your recruitment needs.