PERSONAL ASSISTANT JOBS | Main Region
Personal Assistant jobs in Australia


Find my next Personal Assistant job in Australia
If you are an experienced Personal Assistant (PA) or are looking to find an entry-level opportunity, Hays is ready to help. From managing diaries to replying to emails or taking on new administrative projects, PA jobs are some of the most flexible in the industry.
If you have the skills and experience to handle a variety of different tasks required of a PA, Hays can connect you with the best
permanent
,
part-time
or
contract
opportunities near you.
Hays can help you find your next role
Many talented professionals don't have the time, patience, or training to handle the background administration of their work. This is where the humble PA steps in, taking on important tasks such as managing schedules, tracking progress reports, taking notes at meetings and so much more.
Are you an experienced PA who can help manage the day-to-day activities of individual professionals or small businesses? Do you have strong organisational skills and the know-how to thrive under pressure?
If the answer is yes, Hays is best positioned to help you find your next career move. Hays specialises in recruiting for
Office Support roles
and help connect you with the best
Personal Assistant jobs
throughout Australia suited to your experience and personal working preferences.
Your Personal Assistant job questions, answered
What does a Personal Assistant do?
A PA acts as the first point of contact for the person they work for and manages most of their day to day administration. PAs are expected to respond quickly and efficiently to requests made by their superiors. They may be asked to manage calendars, take notes at meetings, research information for reports or presentations, or help with administrative tasks such as filing or copying documents.
Specific responsibilities will vary depending on the particular job role and who you work under. For example, a PA working for a business might be expected to greet guests at the front office, take messages, forward calls, or provide administrative support to other employees. A PA who works with an individual professional may have more generic responsibilities such as updating databases or preparing presentations.
What skills does a Personal Assistant need to have?
The most critical skills for a PA to have include:

Exceptional organisational skills
An ability to work under pressure
Strong attention to detail
The ability to work well independently or as part of a team
Excellent communication and interpersonal skills
A high level of discretion is also essential for PAs working with individuals, as they may sometimes need to handle sensitive information
The ability to use your initiative or think on the spot
While some PA jobs may require expert-level skills in specialist software packages, most of the duties that need to be carried out typically do not require specialised knowledge.
What is a Personal Assistant's job description?
A PA's job description can vary widely depending on who they work for and what their usual responsibilities involve. Like other
Administrative Assistants
, PAs typically spend a good deal of time dealing with emails and scheduling meetings and appointments. Still, it is also quite common to find themselves carrying out other administrative tasks such as creating reports or making travel arrangements. Often, their responsibilities may be limited to one specific aspect of their superior's job and involve working closely with other administrative staff.
What is a Personal Assistant's salary?
In Australia, the average salary for a standard Personal Assistant ranges between $65,000 and $90,000, depending on location.
Refer to the
Hays Salary Guide
for insight into the average PA salary across different cities and regions in Australia.
What qualifications does a Personal Assistant need?
A PA doesn't necessarily need any formal qualifications. It is more important that they have the right skills and experience for the role, as these can be obtained through on-the-job training. However, an aspiring PA may find it easier to secure employment if they have some relevant qualifications, such as a certificate in business administration, secretarial studies or a related field, or a degree in a relevant discipline such as Communication, English or Business Management.
What type of employers hire Personal Assistants in Australia?
You can find PA jobs across all kinds of organisations, including:

PA's who dedicate themselves to working in a particular industry will gain valuable experience in how it operates and what types of administrative tasks they will be asked to perform. So, while most of your skills as a PA will be transferrable between industries, it can be beneficial to focus on specialising in one area.
Are there many Personal Assistant jobs available at the moment?
Yes, numerous firms are advertising PA jobs around Australia. If you're a PA thinking about making a career move, now's the perfect time to start exploring vacancies in your city.
How do you become a Personal Assistant in Australia?
While you typically don't need any formal training to become a PA, it's beneficial to have relevant work experience before applying for a role. To get started, you should look to gain experience in another administrative position or work as part of an administrative team.
Before you can become anyone's PA, you must get practical experience and develop your skills in time management, data entry,
communication
and become adept at using software like Microsoft Outlook that will be required in your daily activities.
Search for jobs
Find permanent, temporary or contract jobs with Hays.
---
Government and public sector roles available through Hays.
---
We can provide you with fast, easy access to job opportunities.
---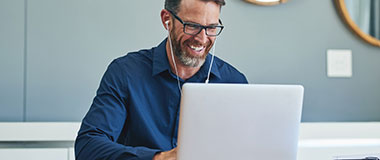 Career Advice
View templates and tips to help you start your job search journey.
---
Access expert advice for all stages of the job hunting process.
---
Master the art of job interviews with helpful articles and tips.
---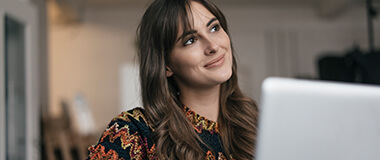 Tools & Resources
Simplify your job search by setting up a Hays job alert.
---
Find out if you're earning the salary you deserve.
---
Sign up to get expert career advice delivered to your inbox.
---