ADMINISTRATIVE ASSISTANT JOBS | Main Region
Administrative Assistant jobs in Australia


Find my next Administrative Job in Australia
If you've got extensive experience performing adhoc duties and office coordination, as well as expediting work results, we want to hear from you. Internal business operations are in constant need of organisation and coordination, a task which an Administrative Assistant like you is perfect for. Whether you are looking for a
temporary
or a
permanent
position, we can assist you with finding your next role. Working with us is quick and easy and we can help you drive your career to the next stage.
Supporting and coordinating business operations
From answering phone inquiries to gathering data on related clients and stakeholders, an Administrative Assistant plays a key role in contributing to and coordinating team efforts towards business goals. By assisting with all business-related duties, the role of an Administrative Assistant is essential to businesses of all sizes and industries.
Are you an experienced professional who can provide administrative support to business personnel and organise schedules? Are you confident in your communication skills to support visitors and cooperate with other administrative staff? If this sounds like you then you're a perfect fit for an Administrative Assistant job. Let us help you capitalise on your skills in your next role.
Your Administrative Assistant job questions, answered
What does an Administrative Assistant do?
An Administrative Assistant typically does the following:

Supports business personnel by performing adhoc duties and office coordination
Organises schedules and maintains files
Expedites work results
Cooperates with other administrative staff
Answers the phone and greets visitors
Do Administrative Assistants need to be bilingual?
There is no requirement for Administrative Assistants to be bilingual; however, knowledge of another language may be an asset depending on the workplace. Many businesses today are expanding globally, so speaking a second language can be beneficial.
What skills does an Administrative Assistant need to have?
To become a successful Administrative Assistant, you will typically need the following skills:

Organised and efficient time management skills
Ability to handle multiple tasks simultaneously
Strong communication and interpersonal skills
Proficient in Microsoft Office applications, especially Excel and Word
What soft skills does an Administrative Assistant need to have?
To succeed as an Administrative Assistant, you will also need the following soft skills:

Customer service
Attention to detail
Collaboration
Responsible and reliable
What qualifications does an Administrative Assistant need to have?
There is no specific set of qualifications required to become an Administrative Assistant; however, many employers prefer candidates with post-secondary education in business or administration, including a Bachelor's degrees or an equivalent certification.
Previous experience in an administrative role is also an asset. Those interested in pursuing a career as an Administrative Assistant should possess excellent communication and organisational skills gained from professional work.
Do I need a driver's licence to be an Administrative Assistant?
Driver's licences are not typically required for Administrative Assistants; however, some positions may require you to have one. If you're unsure if your position requires a driver's licence, be sure to ask during the interview process.
What is in an Administrative Assistant's job description?
The job description of an Administrative Assistant is multi-faceted. The broad responsibilities include providing administrative support to the management team, making travel arrangements and meeting arrangements, preparing expense reports, handling incoming calls and correspondence, updating databases and more. Specific tasks can vary depending on the industry in which an Administrative Assistant is employed.
What is the career path of an Administrative Assistant?
The career path of an Administrative Assistant is typically one of steady growth and promotion. With experience, they can move up to more responsible positions such as Executive Assistant or Managerial Assistant. Some may even choose to start their own business as a Virtual Assistant.
What salary does an Administrative Assistant earn in Australia?
The average salary of an Administrative Assistant varies by location, industry, experience level and employer, however, an Administrative Assistant can earn between $42,000 and $72,000.
What types of employers hire Administrative Assistants?
Administrative Assistants can find work in both public and private sector positions. In Australia, businesses that generally hire for Administrative Assistant positions include:

Factories
Schools at all levels
Medical and dental offices
Wholesale trade firms
Administrative Assistants are a common job in many different business industries due to the versatility of their skills and the general need for organisation within business operations.
What technologies do Administrative Assistants use?
Administrative Assistants will use various technologies depending on their specific role within the business. These technologies may include:

Computer software, including MS Office Suite and other productivity tools
Computers; fax machines; photocopiers; printers; scanners; telephone systems
Global Positioning System (GPS) devices to increase efficiency of travel time
Due to the large amount of technology used by Administrative Assistants, individuals must know how to operate each device they are required to use during their working hours.
How can I become an Administrative Assistant?
There is no standard path to becoming a successful Administrative Assistant; however, those interested in a job as an Administrative Assistant typically do not need any formal qualifications or experience. Having excellent organisational and communication skills is important for success as an Administrative Assistant.
If you want to become an Administrative Assistant, learn more about the industry from those who work in it. This may be done through shadowing current employees or joining local groups for administrative support professionals.
You can also build up your knowledge of office software such as Microsoft Office applications by taking online classes or training sessions at your local tertiary institution or signing up to free online courses with
Hays Learning
.
Search for jobs
Find permanent, temporary or contract jobs with Hays.
---
Government and public sector roles available through Hays.
---
We can provide you with fast, easy access to job opportunities.
---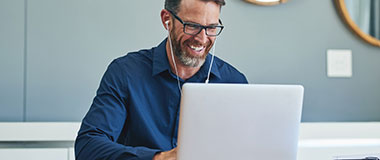 Career Advice
View templates and tips to help you start your job search journey.
---
Access expert advice for all stages of the job hunting process.
---
Master the art of job interviews with helpful articles and tips.
---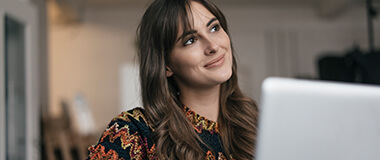 Tools & Resources
Simplify your job search by setting up a Hays job alert.
---
Find out if you're earning the salary you deserve.
---
Sign up to get expert career advice delivered to your inbox.
---
ADMINISTRATIVE ASSISTANT JOBS | Promo Box
Administrative Assistant Jobs
Where can I find Administrative Assistant jobs in Australia? | Promo BOx
Where can I find Administrative Assistant jobs in Australia?
Executive assistant Areas of Expertise Promo Block
Explore related areas of expertise