Communication skills in the workplace | Main Region
Communication skills in the workplace


Knowing how to effectively communicate is a skill that will serve you well in every aspect of your life, particularly at work. Strong communication skills allow you to connect and collaborate with others, and aid your career progression by helping you succeed in your current role and land your next one.

As one of the soft skills that employers value, it's essential that you develop strong communication skills. Luckily, these are skills that, like all others, can be learnt.
Why are communication skills important in the workplace?
A common communication skills definition is the ability to be understood and understand others. For instance, in the workplace there are few aspects of a job that don't require some form of communication. Whether you work onsite, remotely or in a hybrid arrangement, being able to understand others and communicate effectively yourself allows you to build trust, improve your interpersonal relationships and leads to better outcomes from all relevant stakeholders.

Strong communication skills in the workplace also help you collaborate, motivate, solve problems, provide and receive feedback, avoid conflicts and make better decisions.

If you manage staff, authentic, clear and regular communication is essential for engagement and productivity purposes. As a leader, maintaining regular communication and giving clear, honest and authentic direction gives people guidance, reassurance and fosters a sense of inclusion.

However, communication skills development requires you to work on a range of skills. That's because you need to master several different skills, all grouped under the 'communication skills' umbrella, before you can express yourself well and, in turn, listen and take onboard the perspectives of others.
Communication skills examples
To be an effective communicator, you need to be proficient at all types of communication, which includes both verbal communication skills and written communication skills. These examples of communication skills are by far the most common, but it's equally important to understand that communication is a two-way process, involving not only how we convey information but how we receive it, too.
Written communication skills
Effective written communication skills allow you to convey specific information or your point of view concisely and clearly. Good written communication covers the subject in enough detail, while avoiding long and complicated sentences or excessive detail so the reader does not get lost in your message. There should be no room for interpretation.

Good written communication skills also include the correct use of spelling, grammar and sentence structure, a neat format, concise words and a tone that's suitable for the intended reader.

Common written communication skills examples include emails, proposals, reports, meeting minutes and instant messages.
Verbal communication skills
Verbal communication skills refer to both what you say, as in how clear and concise your message is, as well as how you say it, or your tone of voice. After all, it doesn't matter how relevant your message is – if your verbal communication skills are not effective, it'll be difficult to convey it to others. With effective verbal communication skills, you can clearly and confidently explain your ideas, get to the point, collaborate and build relationships.

For example, regardless of your job it's likely that you'll need to regularly convey information to colleagues, ask for assistance, provide your point of view, listen and understand the perspective of others and receive feedback. You may need to build relationships with clients or senior stakeholders or give presentations. If you're a manager, you may need to resolve issues, provide feedback and give direction.
Communication skills development – how to improve yours
Regardless of your industry or role, effective communication skills are essential for career success. If you would like to improve your communication skills, here are our tips to get you started.
Know your audience
Who are you communicating to? Before you begin to talk or write, consider who you are addressing, what they already know about the subject and what they need to know. Keep them and their perspectives in mind to frame your words in the best way so they're more likely to listen and take the required action.
Get to the point
People with strong communication skills know what they need to convey or ask for before the conversation begins or the first word is typed. By keeping the key message in mind, they are explicit and avoid confusion. If you tend to get side tracked, try writing a summary of the main key takeaway you want to convey, then stick to this point. If you require a response, communicate how and by when this is required. Without this call to action, you are not being transparent in your expectations.
Communicate with clarity
Good communicators use clear and concise language. If you tend to go into excessive detail when talking, or write long and complicated sentences, practice being more succinct. Focus on the key message you need to convey and only elaborate on relevant points. Avoid unnecessary detail, jargon or clichés that could blur your message. Remember, you want to provide clarity, not confusion, for the person you're communicating with.
Be an active listener
Active listening is crucial to effective communication. In fact, the best communicators are always the best listeners. If you talk more than you listen, or if you don't give positive replies in conversations, practice really listening to other speakers and what they have to say. For example, don't start talking until you understand what they're conveying. Put your phone down and turn away from your computer so your full attention is on the person talking. Ask questions to clarify their point of view and take on board their perspective. Such active listening is a key factor in good communication skills.
Develop your interpersonal skills
Interpersonal skills are those that allow you to effectively interact and communicate well with others. They ensure you can get along with people, listen, develop productive working relationships, network, have empathy for others, help people to be their best, resolve issues and be a good team player. Without interpersonal skills, it is difficult to communicate well. Even if you have strong communication skills, you will come across as aloof, rude or cold if you lack the interpersonal skills necessary to convey your message in a professional manner. Read more on developing your interpersonal skills.
Be empathetic
Being aware of the emotions and motives of the person or people you're communicating with will help you convey your message in a way they'll appreciate and take on board. By understanding their point of view, you'll present your message in a way they'll understand that's aligned to their needs and assumptions. For this reason, empathy is essential to good communication skills.
Develop your non verbal communication skills
Be aware of your body language, non verbal cues and tone of voice when talking to others, either in person or over a video call. Your body language, including your posture, eye contact and facial expressions, all effect how your message comes across to others and impact your ability to communicate well. Being aware of the body language, eye contact and non verbal communication cues of others can also help you understand their message better.
Avoid email confusion
In many jobs, it's not uncommon to write or reply to hundreds of emails each week. Add busy work schedules, and it's easy to see why so many email replies lack good communication by being vague or confusing, leading to even more emails seeking clarification. Make sure your email replies are straightforward and contain clear alignment on actions and responsibilities. For example, if a colleague asks if you can review a file, don't simply reply with, "Yes." Instead, write enough detail to clarify your intended action, such as, "Yes, I'm happy to review your document and I'll reply by close of business with my feedback."
Proofread – always
Correct spelling and grammar are important for effective written communication. Automatic spelling and grammar checkers can miss errors, so always review your message before you hit send. Don't forget to also re-read your message from the recipient's point of view – is the message still clear? This includes when writing your resume and cover letter – pay attention to detail and be able to communicate exactly why you are suitable for the role in question.
Hone your presentation skills
Public speaking doesn't come naturally to everyone, but it's a great way to practice clearly and articulately delivering a message. Being able to deliver a strong presentation, including a natural and enthusiastic delivery style and tailored messaging relevant for your audience, are key to improving your presentation skills. For more tips, listen to our podcast on how to improve your presentation skills.
Be an effective time manager
We all get busy but knowing how to effectively manage our time can improve our communication skills, and vice-versa. For example, by being good at time management, you'll be a respectful communicator, who responds promptly to emails and phone calls. Poor time management, in contrast, leads to poor communication, with people waiting for information from you before they can proceed with a task. If you are busy and unable to respond quickly to requests from colleagues, a short message to explain when you'll be able to respond can create certainty and avoid negatively impacting efficiency. If needed, work on your time management skills.
Practice effective communication skills
Now that you know why communication skills are important and how to approach communication skills development, you're well prepared to work towards improving your communication skills in the workplace. Remember, effective communication skills encompass a range of proficiencies, including verbal communication skills, written communication skills and active listening. But knowing how to improve communication skills is only half the solution – like any skill, practice makes perfect, so why not start developing your communication skills today? With a little practice, you'll see results in no time at all. Good luck.
Critical thinking Lower region
Free online learning courses with Hays Learning
Now that you understand why effective communications skills are essential and how to communicate effectively, you can further develop your soft skills with online learning courses.

Hays Learning is our online learning platform covering technical, digital and soft skills. With Hays Learning, you can access a range of free online learning courses, including in communication.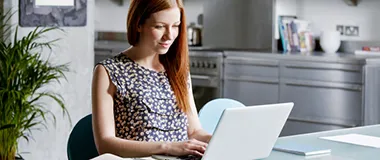 Hays Learning
With free access to hundreds of courses, develop the skills you need to future proof your career.
Sign up for free
Skills Advice
Learn how to quickly and successfully embrace change at work.
---
Understand why effective communication skills are essential.
---
Enhance your ability to make logical and informed decisions.
---
Learn how to collaborate and communicate to achieve outcomes.
---
Listen to the podcast to learn how to give a presentation that will impress the c-suite.
---
Understand what it takes to solve problems effectively.
---
Find out what 7 essential soft skills you need today to impress the hiring manager.
---
Discover how to develop great teamwork skills in the workplace.
---
Learn how to collaborate and communicate to achieve outcomes.