Executive Assistant Jobs | Main region
Executive Assistant jobs in Australia


Find my next Executive Assistant job in Australia
If you have a proven track record in assisting managerial personnel with their tasks and keeping teams of employees organised with their workload, we want to hear from you. Top executives often need an assistant to help them prioritise tasks and schedule important meetings in their busy schedules. As such, their productivity is largely reliant on an Executive Assistant's abilities.
Whether you are interested in a
contractual
position or a
permanent full-time
role, we have the necessary connections to help you find your perfect job at Hays.
Your Executive Assistant questions, answered:
What does an Executive Assistant do?
Executive assistants perform many different tasks, including:
Scheduling and coordinating activities
Maintaining executive calendars, both in paper and electronic formats
Preparing reports for senior staff or management
Assisting with travel arrangements
In larger corporations with multiple divisions or locations, the tasks performed by an Executive Assistant may vary from company to company.
What technical skills does an Executive Assistant need to have?
As many tasks will be performed independently, they will also need to work under pressure to meet deadlines, and therefore need to be self-motivated with a good work ethic.
What soft skills does an Executive Assistant need to have?
As many of the tasks performed by Executive Assistants will be managerial, they may need to liaise with external clients and parent companies.
A high level of professionalism is often needed for this role as it requires a dedicated worker who can oversee organisational duties while maintaining confidentiality.
What qualifications does an Executive Assistant need?
Executive Assistants generally do not require any specific formal qualifications, but most employers will want to see some experience or evidence of skills such as those mentioned above.
Some jobs may be offered on a contract basis, requiring completion or attainment of relevant diplomas and certificates through training courses and part-time study (which can often be completed online).
What is in an Executive Assistant's job description?
An Executive Assistant's daily tasks will often involve the following:
Schedule meetings and conference calls with senior staff or clients
Update executive calendars daily
Send out follow up letters if needed
Prepare reports for senior staff members or management
What is the career progression of an Executive Assistant?
There is also potential for experienced assistants to become self-employed in this role via contract work.
Are there lots of Executive Assistant positions open right now?
Currently, the demand for Executive Assistant positions is quite high, increasing yearly vacancies. This is due to businesses recognising the integral role Executive Assistants play in keeping managers and other senior personnel organised in their work.
What are the benefits of working as an Executive Assistant?
The main advantage of being an Executive Assistant is that it can be a very flexible job while offering individuals autonomy over many organisational tasks.
As these roles often form part of senior management teams, they can offer interesting insight into how large corporations function, which could prove beneficial later.
What is the salary of an Executive Assistant in Australia?
Executive Assistants may earn anywhere from $70,000 to $100,000 per annum, depending on their experience and qualifications.
In larger corporations or companies with multiple locations, the salary of an Executive Assistant will vary widely depending on seniority and position. The industry sector an Executive Assistant works in may also influence their salary.
What type of employers hire Executive Assistants?
The majority of Executive Assistants work in large corporations, but can also be found working in smaller businesses.
In larger corporations, their tasks will generally become more managerial and there may be an opportunity to develop skills such as budgeting and coordinating multi-faceted projects. In smaller businesses, Executive Assistants will likely get the opportunity to get more hands-on experience with tasks such as managing social media platforms.
What are some of the most common job titles for an Executive Assistant?
Depending on the industry sector and employer size, these roles may have different names. One thing they all have in common is that they're focused on administrative tasks to support managers or senior personnel in a company.
What technologies do Executive Assistants use?
Executive Assistants are proficient with
Microsoft Office
and similar software suites.
Many of them will be trained on specific cloud accounting packages or warehouse management platforms (like Netsuite or Sage), depending on the industry, company size, or seniority.
How to become an Executive Assistant in Australia?
An Executive Assistant can be employed in various industries and fields. No specific formal qualification is required; however, it may be useful to complete relevant certificates or diplomas through short courses and workshops.
Some larger companies may prefer prospective employees with degrees in business administration, project management and general business management (although these are not essential).
Executive Assistants generally work closely with internal clients and teams and external clients depending on the nature of their role. Therefore, good
communication skills
are essential for this position. It is often considered an advantage if applicants have experience in a similar industry such as finance or logistics.
Search for jobs
Find permanent, temporary or contract jobs with Hays.
---
Government and public sector roles available through Hays.
---
We can provide you with fast, easy access to job opportunities.
---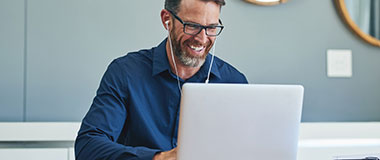 Career Advice
View templates and tips to help you start your job search journey.
---
Access expert advice for all stages of the job hunting process.
---
Master the art of job interviews with helpful articles and tips.
---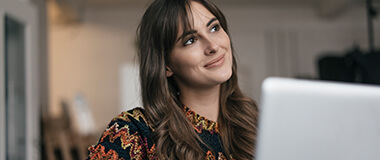 Tools & Resources
Simplify your job search by setting up a Hays job alert.
---
Find out if you're earning the salary you deserve.
---
Sign up to get expert career advice delivered to your inbox.
---