PERSONAL ASSISTANT SKILLS | Main Region
Personal Assistant skills and qualifications


What skills does a Personal Assistant need to have?
If you want to succeed as a Personal Assistant (PA), here are some of the most important skills you should have:

Communication skills, both verbal and written
Attention to detail
Good organisational skills, particularly in diary management and scheduling
The ability to prioritise work according to deadlines, importance and urgency
Professional and courteous telephone manner
The ability to be diplomatic, tactful and discreet in keeping information confidential
Computer literacy and knowing your way around commonly used programs like Microsoft Outlook, PowerPoint and Word
One key performance indicator for Personal Assistants is words per minute (WPM). The average PA should be able to type between 55-60 words per minute without any punctuation, spelling, or grammar errors.
How can someone learn essential Personal Assistant skills?
Most of the skills needed to be a Personal Assistant can be learned on the job in any office-support role. Typing, replying to emails, managing calendars, taking phone calls and using basic computer software are all things you will pick up in most office jobs.
It is possible to enhance your skills by undertaking courses in areas like office administration or secretarial. However, the best PAs have all developed their skills through years of practical experience performing the same tasks for different professionals and organisations.
What qualifications does a Personal Assistant need to have?
There are no formal qualifications or certifications that you need to be a Personal Assistant. The most important thing is having the right combination of skills, experience and personality for the position.
So, do you need to go to university to be a Personal Assistant? No, but if you are looking to take your career further, gaining professional qualifications will demonstrate your commitment and place you ahead of other candidates when looking for a new job.
Degrees, diplomas and certifications in English, Communications, or Business would be the most beneficial for a Personal Assistant to have. Aspiring PAs will also benefit from an educational background in the specific industry they want to focus on (if any). For example, an academic background in law would help a PA who wanted to work for a lawyer.
How does a Personal Assistant upskill throughout their career?
Personal Assistants can upskill by undertaking short courses to refresh their skills or learn new ones. This could be anything from a refresher course in Microsoft Office applications to a more specialised course in time management or using CRM software for customer relationship management.
It is important that the PA stays on top of industry trends and developments. For example, many office-support roles now require PAs to have a solid understanding of social media and how it can be used in business. It's also more commonplace for them to work remotely and have flexible working hours.
However, not everyone has the spare time or money to commit to upskilling. If that sounds like you, try using Hays Learning, our free innovative e-learning platform brought to you in collaboration with Go1. The Hays Learning platform has a wide variety of new online courses that can help prepare you for a bright future.
Sign up now for free
.
Search for jobs
Find permanent, temporary or contract jobs with Hays.
---
Government and public sector roles available through Hays.
---
We can provide you with fast, easy access to job opportunities.
---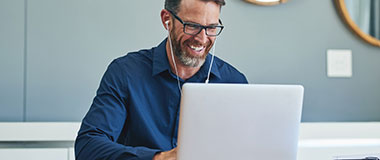 Career Advice
View templates and tips to help you start your job search journey.
---
Access expert advice for all stages of the job hunting process.
---
Master the art of job interviews with helpful articles and tips.
---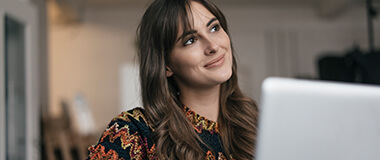 Tools & Resources
Simplify your job search by setting up a Hays job alert.
---
Find out if you're earning the salary you deserve.
---
Sign up to get expert career advice delivered to your inbox.
---