PERSONAL ASSISTANT JOB DESCRIPTION | Main Region
Personal Assistant job description


What does a Personal Assistant do?
A Personal Assistant (PA) provides high-level administrative support to executives or other senior leaders within an organisation. As the first point of contact for people who need to access their employer, they act as gatekeepers and facilitators, sorting through requests and making things happen in a busy office environment. All organisations have a hierarchy and PAs are often responsible for liaising between different departments to ensure that important tasks get done without falling through the cracks.
Being a PA suits individuals who are highly organised and have strong communication skills, as they will often be acting as a go-between for people who don't directly work together. They will also need to possess superior diplomatic skills, being comfortable with managing relationships between multiple internal clients.
What are Personal Assistant job responsibilities?
PAs are responsible for high-level administrative tasks such as:
Providing administrative support to a senior leader's calendar, including booking meetings, arranging travel and taking notes at meetings
Handling incoming calls and emails from internal and external contacts – responding politely, accurately and thoroughly
Making travel arrangements – working closely with your manager to coordinate schedules and manage bookings
Organising deliveries of office supplies
Managing the logistics of the office, including booking conference rooms and equipment for meetings
Managing a diary to make sure that your executive or manager is prepared for all upcoming engagements
Assisting with planning events, from organising catering to sourcing speakers and furniture for the event
What technology does a Personal Assistant use?
As a PA, you will need to be highly proficient with office technology to get things done efficiently. Working knowledge of
Microsoft Office
(Word, Excel, PowerPoint and Outlook) is essential, while social media expertise is becoming increasingly important for this role.
What does a Personal Assistant do on a regular day?
Typical daily tasks for a PA include:
Answering the phone and quickly determining whether it's an internal or external call and what action is required
Responding to email and other correspondence promptly – you might be delegating tasks to other members of your team, organising meetings between people who don't work together, or facilitating relationships with key stakeholders
Reviewing a schedule and identifying gaps, overlaps or conflicts
Booking travel arrangements including flights, airfares, accommodation and ground transportation
What are the common requirements in a Personal Assistant job description?
The specific requirements will vary between each role. Still, here are the most common job requirements in PA job description:
Experience working as a PA to a senior manager in an organisational environment
Great communication skills and the ability to multi-task effectively while remaining calm and professional under pressure
The capacity to remain calm and focused when juggling multiple requests and managing a busy calendar
The ability to type 50-60 words per minute without spelling or grammatical mistakes
Search for jobs
Find permanent, temporary or contract jobs with Hays.
---
Government and public sector roles available through Hays.
---
We can provide you with fast, easy access to job opportunities.
---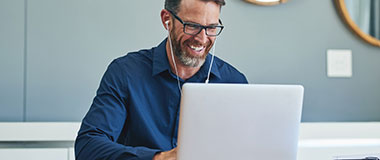 Career Advice
View templates and tips to help you start your job search journey.
---
Access expert advice for all stages of the job hunting process.
---
Master the art of job interviews with helpful articles and tips.
---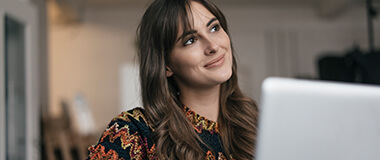 Tools & Resources
Simplify your job search by setting up a Hays job alert.
---
Find out if you're earning the salary you deserve.
---
Sign up to get expert career advice delivered to your inbox.
---