RECEPTIONIST JOBS | Main Region
Receptionist jobs in Australia


Find my next Receptionist job in Australia
If you have extensive experience overseeing administrative tasks and interacting with customers and clients, we want to hear from you. Businesses need a front-facing representative to communicate with their partners and receptionists are the perfect fit for the job.
Supporting businesses from the ground up
From working directly with customers and clients to overseeing all internal administrative tasks, receptionists support all aspects of an organisation's operations. Receptionists bridge the gap between external partners and business personnel and are a staple generalist position in most businesses.
Are you a customer-focused professional with experience handling external queries and a proven track record of completing administrative tasks? Do you have excellent communication skills and the ability to multitask under pressure?
If yes, it sounds like you're a talented receptionist in high demand - let us help you progress your career.
Your Receptionist questions, answered
What does a Receptionist do?
Receptionists are at the frontline of an organisation's daily operations and their job is to ensure that interactions with customers and clients run as smoothly as possible. In a professional business setting, a Receptionist may be expected to perform administrative tasks such as filing documents or resolving client issues. In a hotel or restaurant setting, a Receptionist may be expected to perform more hands-on tasks such as directing guests or serving food and drink.
What technical skills does a Receptionist need to have?
What soft skills does a Receptionist need to have?
Professionalism, adaptability and an eagerness to learn are important soft skills for anyone fulfilling this role.
What qualifications does a Receptionist need to have?
Receptionists are not required to hold degrees or formal qualifications, although those with relevant qualifications may stand out from other applicants. Receptionists should instead focus on developing the right range of skills and experience for this role by working in similar customer service positions.
How long does it take to become a Receptionist?
Employers often provide on-the-job training to provide new hires with the necessary skills to excel at the job. However, some businesses may choose not to offer formalised training programs and emphasise self-education.
In addition, many larger companies prefer candidates with previous experience in similar roles to perform their job adequately without excessive assistance.
How is the Receptionist job market performing right now?
The Receptionist job market is thriving, which means there are plenty of opportunities for professionals looking to take on the role. This industry is growing at a strong rate and it's anticipated that this trend will continue over the coming years. This is due to the Receptionists' overarching role in both external and internal business operations.
What is the future outlook for Receptionist careers?
The growing interconnectivity of businesses worldwide means that demand for this role will continue to rise. There are also many different ways technology can be utilised within office environments, generating new opportunities in an evolving work environment.
The changing needs of the digital economy will result in increased reliance on organisations having access to proficient administrative staff like Receptionists - who can provide a complete spectrum of services at a moment's notice.
What is the career path for a Receptionist?
Some Receptionists also pursue internal promotions for their current role by applying for a higher-level job title within the company they work for. These roles may require a more sophisticated skill set.
What salary does a Receptionist earn in Australia?
What kind of employers hire Receptionists?
Receptionists are hired by a wide variety of Australian employers. These organisations may include private businesses, government agencies, non-profit groups and schools.
What technologies do Receptionists use?
Receptionists use modern computer software and equipment, including laptops, mobile devices, data entry systems and customer relationship management programs. These tools allow Receptionists to handle their day-to-day tasks more efficiently and effectively.
How to become a Receptionist in Australia?
Receptionists need to be comfortable dealing with a range of different people and personalities. They must work well in teams, but also independently.
Most importantly, Receptionists need to be reliable and punctual. Receptionists may begin their career by completing secondary education, where they focus on studying areas like English and Maths. Having good communication skills is important, so many employers prefer applicants that have completed tertiary education courses in public speaking or media studies.
Search for jobs
Find permanent, temporary or contract jobs with Hays.
---
Government and public sector roles available through Hays.
---
We can provide you with fast, easy access to job opportunities.
---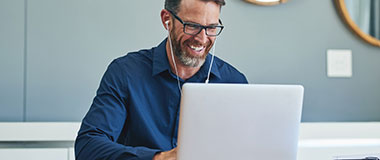 Career Advice
View templates and tips to help you start your job search journey.
---
Access expert advice for all stages of the job hunting process.
---
Master the art of job interviews with helpful articles and tips.
---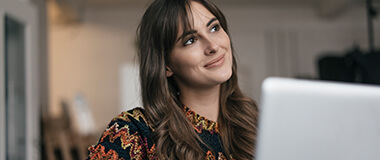 Tools & Resources
Simplify your job search by setting up a Hays job alert.
---
Find out if you're earning the salary you deserve.
---
Sign up to get expert career advice delivered to your inbox.
---