Organisational skills in the workplace| Main Region | UB
Organisational skills in the workplace


Organised workplaces are full of successful employees who plan and effectively manage their day and tasks for maximum output and productivity. Organised professionals can make the difference between efficient and productive organisations and ineffective and chaotic ones. That's why employers look for staff who can effectively organise their time.
Read on to learn more about organisational skills in the workplace and how to improve yours.
What are organisational skills?
A common organisational skills definition states that these are the set of soft skills used to efficiently complete tasks and keep track of information. Organisational skills are a mix of competencies used to plan, prioritise and deliver on your short-term and long-range responsibilities.
Successfully managing a busy work day requires strong organisational skills to ensure productivity is maximised, deadlines are met, resources are coordinated, and problems are solved.
Why are organisational skills important to employers?
Organisational skills are a sought-after soft skill. As noted, employers require candidates who can effectively organise their time to deliver the required output while keeping an eagle eye on the details. What employer wouldn't want to learn more about such a job candidate? 
Employees with great organisational skills can win the favour of employers with timely and reliable results. They can reduce the stressors synonymous with disorganisation. By being more efficient, organised employees can improve their organisation's profits.
On the other hand, disorganised workplaces can be detrimental to business. Disorganised workplaces are characterised by employees who are stressed, inefficient, unproductive and miss deadlines.
Organisation is paramount in a world of work full of constant change, too. From new business models to restructures, technological disruption to new ways of working, workforces need to be organised to successfully embrace change.
Being organised isn't optional, even if some professionals are better at it than others.
Organisational skills examples
Employers who require candidates with "strong organisational skills" are usually looking for employees with particular soft skills. If you're committed to improving your organisational skills, it's therefore important to focus your efforts on developing the following important organisational skills:
Time management
Time management
is a fundamental organisational skill. It's about purposing your available time to maximise your performance and productivity at work. People with good time management skills intentionally plan their time. They prioritise tasks and responsibilities, then schedule their week to ensure they allocate enough time to deliver work on schedule. By allowing enough time to complete tasks, they're less stressed and deliver higher quality work.
An example is setting daily and weekly goals to keep your output on track. Rather than procrastinating, your goals help identify what is most urgent and important, then create and keep realistic deadlines.
Attention to detail
Attention to detail is an organisational skill related to the care you take to complete tasks, activities and projects correctly. Its importance is especially obvious in some jobs, such as surgeons or pilots, but the adverse impact of error and oversight is pervasive across all organisations.
Poor attention to detail at work contributes to decreased productivity and work quality. In contrast, good attention to detail results in high accuracy and thoroughness in your work. Tasks are completed accurately the first time. Given how costly errors and mistakes can be to an organisation, employees who apply attention to detail are valued assets.
Decision-making
The ability to make considered decisions is another essential organisational skill. Organised employees are often strong
critical thinkers
who make decisions based on rational analysis and information. They explore a problem then logically determine the best solution.
This allows them to keep their workload organised and their deliverables on track.
Communication
Communication skills
are an important organisational skill that allow you to share and receive information quickly and accurately in the workplace. Strong and organised communicators provide timely, accurate and reliable information to their colleagues and stakeholders.
Organising and communicating your thoughts coherently avoids confusion and ensures your message is understood. This ensures that once things are organised, they stay organised.
Interpersonal skills
Similarly,
strong interpersonal skills
are important for well organised individuals as they allow you to interact well with others and keep everyone across all the necessary information. They allow you to communicate and collaborate well with colleagues, and build positive working relationships, which are essential for an orgainsed and successful workplace.
Delegation
Delegating involves the transfer of work tasks and activities from one person to another. It isn't limited to managers since being organised means you know when you are overextended. At that point, an organised employee will reach out to an appropriate colleague for assistance to ensure tasks are still delivered on time.
Good delegators assign the right tasks to the right people. They provide appropriate feedback and guidance and recognise and praise colleagues who take on work and get it done.
Physical organisation
A tidy and organised workspace and filing system is another important organisational skill. Regardless of your job, you will have documentation to file and records to keep. Having an efficient record keeping system in place to save such documentation allows you to quickly and orderly find the right information as it's required.
An organised physical workspace can also improve your mindset by creating a calming environment in which to work.
How to improve organisational skills
To improve your organisational skills at work, first consider which skills you wish to develop. Would you like to improve your time management, for instance? Or is your capacity to delegate a bigger issue?
Establish goals for each skill you need to build, identify training opportunities and consciously allocate time to complete them. For instance,
Hays Learning
is our online learning platform covering technical, digital and soft skills. With Hays Learning, you can access a range of free online learning courses, including in organisational skills.
Make the most of resources available to support you, too, such as calendars, electronic alerts and office supplies. Resources such as a weekly to do list will help you stay focused and work effectively.
Also, consider putting your hand up for tasks that give you the experience you need to develop your organisational skills. Your employer stands to benefit from your development, so keep that in mind if you seek additional coaching, feedback or responsibility.
Organisational skills help you achieve success
In fast paced environments, knowing how to organise yourself successfully in the workplace is vital. By becoming a well organised employee, you will complete your job description in a timely manner, no particular task will be missed and your value to your employer will grow. With excellent organisational skills you'll always achieve the desired outcome, increase productivity and have a greater sense of accomplishment.
That's ideal for your – and your organisation's – success.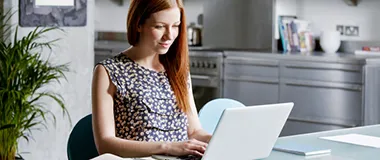 Hays Learning
With free access to hundreds of courses, develop the skills you need to future proof your career.
Sign up for free