PERSONAL ASSISTANT SALARIES | Main Region
Personal Assistant salaries in Australia


How much does a Personal Assistant earn in Australia?
Personal Assistants (PAs) in Australia can be very well compensated depending on their organisation and what city or region it is based in.
Because of the growing demand for talented PAs, you can leverage a competitive salary when making your next career move. The more experience you have doing admin work related to the role, the more bargaining power you have when negotiating your pay level.
What is the average Personal Assistant salary in Australia?
Based on the
2022/23 Hays Salary Guide
, the average annual salary for a Personal Assistant (assisting multiple executives) is between
$65,000
and
$90,000
, depending on the city or region.
Compensation also varies for more specialised PAs. The average salary for a
Legal PA
is between
$61,000
and
$85,000
, while the average salary for an
Investment Banking PA
is between
$61,000
and
$90,000
.
Download the
Hays Salary Guide
to compare PA wages across the major cities and regional areas in Australia.
How does a Personal Assistant's salary progress from entry-level to senior?
As they gain more experience in executing various administrative tasks on behalf of others, PAs can expect higher levels of compensation. Typically, your salary as a PA will increase relative to the salary of the professional or team you are working under. This means that if you're assisting a high-earning CEO, your salary would be higher than another PA working on behalf of a lower-paid executive.
Entry-level Personal Assistant salary
Junior Personal Assistants are typically responsible for general office support duties, such as making travel arrangements and managing calendars. They may also manage the organisation of filing and record keeping.
As an entry-level PA, you can expect an annual salary of around $70,000-$75,000.
Mid-level Personal Assistant salary
As a mid-level PA, your responsibilities will evolve to include more complex tasks typically associated with the executive or professional you are assisting. These tasks include preparing daily briefs, preparing presentations, project management and working directly with clients.
At this level, you can expect to have a higher Personal Assistant salary of between $80,000 and $85,000 per year.
Senior Personal Assistant salary
At the senior level, a PA's responsibilities typically include performing high-level administrative duties associated with the executive they are supporting, such as managing major projects and client relations. Other tasks include managing the development and direction of the executive's personal branding or performing accounting and bookkeeping tasks on their behalf.
You could earn between $85,000 and $90,000 per year or more as a senior Personal Assistant.
Search for jobs
Find permanent, temporary or contract jobs with Hays.
---
Government and public sector roles available through Hays.
---
We can provide you with fast, easy access to job opportunities.
---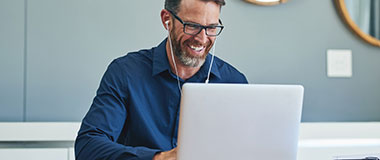 Career Advice
View templates and tips to help you start your job search journey.
---
Access expert advice for all stages of the job hunting process.
---
Master the art of job interviews with helpful articles and tips.
---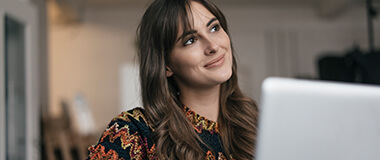 Tools & Resources
Simplify your job search by setting up a Hays job alert.
---
Find out if you're earning the salary you deserve.
---
Sign up to get expert career advice delivered to your inbox.
---
Personal Assistant | Promo Block
Our currently available Personal Assistant jobs | Promo Block
Where can I find Personal Assistant jobs in Australia?
Executive assistant Areas of Expertise Promo Block
Explore related areas of expertise