CONTRACTS ADMINISTRATOR JOBS | Main Region
Contracts Administrator jobs in Australia


Ensuring all company contracts are sound
Carefully prepared and legally sound contracts are essential for businesses to operate smoothly. As organisations grow, there becomes a need for a dedicated Contracts Administrator to manage this increasingly important aspect of the business.
Are you an experienced Contracts Administrator who can expertly prepare, negotiate and evaluate contracts at all stages of the negotiation process? Do you understand all aspects of business law and how to apply them to legal documents?
Find my next Contracts Administrator job in Australia
If you have experience in this field or are interested in finding an entry-level role, we want to hear from you. From drafting contracts, outlining legal requirements and negotiating terms with clients, contracts administration can be a challenging yet enriching career.
Your Contracts Administrator job questions, answered
What does a Contracts Administrator do?
A Contracts Administrator creates, negotiates and evaluates company contracts on behalf of an organisation. They are responsible for ensuring that all arrangements are legally sound and that all parties are complicit with the contract terms. They often work closely with organisations' legal teams to ensure that their contracts can withstand public scrutiny, looking out for any potential issues or red flags early on before they become a problem down the line.
What skills does a Contracts Administrator need to have?
Key skills for a Contracts Administrator include:
Understanding and knowledge of contract law
Contract negotiation, including preparation and evaluation
Drafting and reviewing legal documents
Some compliance knowledge
Effective communication, both written and verbal
Strong attention to detail and accuracy
The ability to prioritise and work under pressure
Strong computer skills
These professionals also need to know how to use a range of software, including advanced office suites, contract management software and other essential business tools. All this, plus being able to demonstrate an exceptional work ethic, will help you secure your next role.
What is a Contract Administrator's job description?
As a Contracts Administrator, you will need to know how to draft and review legal documents, liaise with legal teams for advice or assistance regarding contract issues, monitor compliance within contracts and negotiate terms with clients.
These types of roles typically require you to have good telecommunications skills (including strong email etiquette) and the ability to use relevant computer software. You may be required to work on your own or as part of a team and work flexible hours, including weekends where necessary.
What is a Contract Administrator's salary?
According to the 2022/23 Hays Salary Guide, the average Contracts Administrator salary in Australia is as follows for each industry:
Office Support: $56,000 - $90,000
Construction: $60,000 - $160,000
Energy: $92,000 - $112,000
Oil & Gas: $77,000 - $160,000
Mining: $102,000 - $130,000
What qualifications does a Contracts Administrator need?
What types of employers hire Contract Administrators in Australia?
Contract Administrators operate in basically every industry, including:
Since contracts are ubiquitous across all businesses in Australia, a Contracts Administrator can work in almost any industry they want. However, to be successful, you will need to develop experience and expertise in the specific industries you wish to work in. They will all have different regulations that govern how contracts are designed and executed.
Are there many Contracts Administrator jobs available at the moment?
Yes, there are a wide variety of Contracts Administrator jobs in Australia for you to choose from. Now's the perfect time to capitalise on this increase in demand and secure an excellent career move.
How do you become a Contracts Administrator in Australia?
Search for jobs
Find permanent, temporary or contract jobs with Hays.
---
Government and public sector roles available through Hays.
---
We can provide you with fast, easy access to job opportunities.
---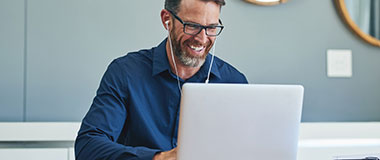 Career Advice
View templates and tips to help you start your job search journey.
---
Access expert advice for all stages of the job hunting process.
---
Master the art of job interviews with helpful articles and tips.
---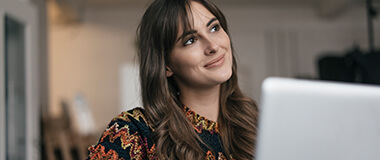 Tools & Resources
Simplify your job search by setting up a Hays job alert.
---
Find out if you're earning the salary you deserve.
---
Sign up to get expert career advice delivered to your inbox.
---