Loan Processor Jobs | Main Region
Loan Processor jobs in Australia


What does a Loan Processor do?
A Loan Processor manages loan applications and related documentation. They do so from the initial lodgement by the client through to the submission for final approval by an underwriter.
What skills does a Loan Processor need to have?
A Loan Processor serves an important role in the loan application process. They are tasked with compiling a submission package that is then sent onto an underwriting team for assessment. A Loan Processor must ensure that all relevant paperwork is accurate, compliant, and complete. To achieve this, they must display a high attention to detail while being able to manage time effectively and multitask regularly. These skills will allow a Loan Processor to prioritise work based on time restraints and prevent any unnecessary delays in the loan application process. Strong communication skills are vital for this role as a Loan Processor is required to liaise with several different parties including clients, brokers, loan officers and underwriters. Evaluation, administration, and submission are recognised as the three key areas that a Loan Processer must excel in.
Evaluation
The initial task of the Loan Processor is to collect and evaluate all the essential paperwork and documentation from the applicant. This may include personal details and financial records relating to income, assets, and liabilities. Bank statements, employment verification via payslips, and utility bills will provide important information during the evaluation phase. A great attention to detail is critical as one small error can cause unnecessary delays in the application process. A Loan Processor must ensure that the relevant required documents are collected before progressing any further.
Administration
A Loan Processor must be able to effectively compile submission packages for assessment. This includes collating and organising all relevant documentation in the required order and clarifying any aspects which may be questioned by the underwriter. A Loan Processor will be required to manage many applications at any given time. This highlights the importance of excellent time management skills and the ability to multitask. Some of these tasks could be writing and finalising contracts, entering data into CRM software, ordering credit reports, conducting property valuations, checking for signatures on documentation, ensuring compliance and creating repayment plans. Strong communication skills will be valuable in this situation as both the broker and the client will be looking for updates on the status of the loan application.
Submission
Once a loan application has been properly prepared, it is time for submission. A Loan Processor must ensure that all elements of a loan application are satisfied and compiled in the appropriate order. Due diligence with respect to paperwork and necessary credit checks should already been conducted. Building strong relationships with loan officers, credit analysts, and brokers is particularly useful. A Loan Processor should have lines of communications will all these parties to prevent delays. In many instances, a Loan Processor will deal with several underwriters, all of which may have different lending criteria and requirements. It is the responsibility of the Loan Processor to be aware of such prior to submitting any application.
Loan Processor job responsibilities
Conduct phone interviews with prospective clients to evaluate their eligibility for a loan
Manage and process loan applications and documents from lodgement through to settlement
Answer and resolve customer loan enquiries
Build client relationships through regular updates and communication
Complete administrative tasks such as data entry, filing, background research and property valuations etc
Prepare and manage documentation for existing and new loans, making sure the required documentation has signatures in place for submission to the Underwriter for approval
Work and liaise with client, brokers, loan officers and underwriters
Adhere to legal requirements and ensure compliance in the loan application process
Skills and experience employers are looking for
Most Loan Processors will have a formal qualification in finance, business, or accounting. Employers are looking for a particular set of core and technical skills which they consider valuable in such a role. They include:
Core Skills
Great attention to detail
Excellent time management skills and the ability to multi-task
Strong communication and interpersonal skills
Technical Skills
Advanced mathematical and numeracy skills
Excellent understanding of financial software
Core Skills
To effectively evaluate loan applications, a Loan Processor must give great attention to detail. Lenders must meet compliance guidelines and a failure to recognise issues with an application can result in an application being wrongfully approved. This could lead to a default by the borrower and the lender subsequently being deemed liable. As a result, employers place a priority on Loan Processors who are diligent with respect to critical areas such as background checks and financial records.
Loan Processors who can effectively manage time and multitask are in high demand. In many instances, time is of the essence with respect to loan applications. Those who can cope with that pressure and consistently meet deadlines will be well positioned. This is beneficial to all parties involved including the applicant, broker, and ultimately the underwriter who will make the final call on the loan application.
As the link between the applicant, loan officer and underwriter, employers have stressed the importance of strong communication and interpersonal skills. A Loan Processor should be able to effectively communicate with clients, colleagues, external parties, and management throughout the loan application process. This includes managing expectations, effective explanation of technical terms, and conflict resolution where necessary.
Technical Skills
A Loan Processor will need to accurately compile figures and data regarding the financial capacity and credit rating of a prospective borrower. Possessing advanced mathematical and numeracy skills, along with competency using spreadsheets and CRM software will ensure that loan applications are accurate. High proficiency and an excellent understanding of financial software should be mentioned in your resume.
What type of employers hire a Loan Processor?
Major Banks & Financial Services – A large percentage of Loan Processors will work in major financial institutions. This includes banks and other financial institutions relating to mortgages and insurance.
Other Financial Institutions – With stricter guidelines in lending, there is a growing demand for alternative financing. This includes small business loans, development loans, and bad credit loans. These institutions operate in a fast-paced environment and offer a substantial amount of employment opportunities.
Loan Processor qualifications
​​​​​Bachelor Degree in Finance, Business or Accounting
Certificate IV in Mortgage Broking or Finance, or a Diploma in Finance & Mortgage Broking would be advantageous, but is not essential
Higher School Certificate
Financial software knowledge
Proficient in Microsoft Office
How much does a Loan Processor earn?
The finance sector can be lucrative and the earnings potential for a Loan processor will be determined by experience and seniority. For our latest guide on typical earnings as a Loan Processor, please refer to our
Hays Salary Guide
.
How to become a Loan Processor in Australia
Bachelor's Degree in Finance, Business or Accounting.
Certificate IV in Finance or Mortgage Broking.
Industry experience is crucial with many employers requesting 2-4 year's experience in the financial sector.
Work on your core skills, especially attention to detail, time management and communication skills.
Knowledge of financial software, especially CRM and databases
Proficiency in Microsoft Office with a high level of expertise in Excel spreadsheets.
Search for jobs
Find permanent, temporary or contract jobs with Hays.
---
Government and public sector roles available through Hays.
---
We can provide you with fast, easy access to job opportunities.
---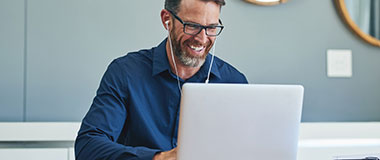 Career Advice
View templates and tips to help you start your job search journey.
---
Access expert advice for all stages of the job hunting process.
---
Master the art of job interviews with helpful articles and tips.
---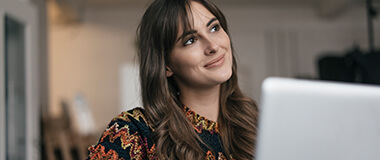 Tools & Resources
Simplify your job search by setting up a Hays job alert.
---
Find out if you're earning the salary you deserve.
---
Sign up to get expert career advice delivered to your inbox.
---
Loan Processor | RH Promo
Related Banking Jobs | RH