Relationship Manager | Main Region
Integrity in the workplace | Main Region
Relationship Manager Jobs in Australia


What does a Relationship Manager do?
A Relationship Manager builds and develops relationships with clients and customers. This is done with the aim of creating a positive brand name amongst the marketplace while attempting to exceed set sales targets and goals.
What skills does a Relationship Manager need to have?
A Relationship Manager is required to create and maintain working relationships. Excellent communication and interpersonal skills are regarded as essential to effectively achieving this. Once a strong rapport has been developed, a Relationship Manager should be able to recognise the needs of the customer. Strategic thinking, conflict resolution and the ability to use feedback effectively are vital to the success of a Relationship Manager. Working within a contact centre requires experience with multiple communication mediums such as customer relationship management (CRM), phone and email.
Introduction
The initial point of contact is crucial for a Relationship Manager when speaking to potential clients as first impressions are considered to make a significant impact. Extensive knowledge of the relevant subject matter is essential as it translates to clear and effective communication. This allows a Relationship Manager to project confidence – a genuine asset in such a role. This will ultimately have a positive impact on customer satisfaction, company brand and reputation.
Conflict Resolution
The role of a Relationship Manager involves constant challenges. The time and effort required to achieve customer satisfaction depends heavily on the client. This makes it beneficial when one can empathise with customers on a case-by-case basis to recognise potential issues and resolve them before they escalate. If conflict does arise, it is imperative to have effective problem-solving skills. Active listening, quick thinking, patience, resilience, and a good memory are all useful in accomplishing conflict resolution. Similarly, strong relationships within an organisation can assist with this as teamwork may be required to resolve some issues.
Feedback
Being receptive to feedback and conducting self-assessment are pivotal to the long-term success of a Relationship Manager. This helps identify potential areas of improvement and ensures that customer satisfaction can be maintained. This could be conducted using the functionality of CRM systems or having customer service personnel conduct surveys via telecommunications. This can also be used to upsell or cross-sell customers who may not be aware of other products or services that are offered.
Relationship Manager job responsibilities
Build relationships and develop a strong rapport with clients
Maintain exemplary levels of customer service
Research products/services and work with clients to make the best financial decisions
Pursue new business opportunities and upsell or cross-sell any relevant products or services
Provide insights to the sales team about any business opportunities which arise
Resolve customer complaints or issues in an effective and timely manner
Research the competition and have extensive knowledge of the products and services that they offer
Meet sales, growth and renewal targets
Communicate with clients via various channels including email, phone and CRM
Skills and experience employers are looking for
It is common for Relationship Managers to have a formal qualification in finance, business, or management, but not essential. Core skills are transferable across all industries and are also recognised by employers as being the most significant.
Core Skills
Strong communication and interpersonal skills
Excellent conflict resolution skills
Strategic thinking
Technical Skills
Advanced mathematical and numeracy skills
Excellent knowledge of banking and financial products
Ability to use CRM software
Core Skills
Strong communication and interpersonal skills are essential for a Relationship Manager who wants to develop a positive relationship and strong rapport with their customer. This could be by actively listening to what it is that the customer wants and providing them with information about products that will best suit their needs. If a Relationship Manager can demonstrate their knowledge, it will help build a strong relationship and make potential conflict resolution easier to navigate.
Employers expect Relationship Managers to display patience, empathy, a good listening capacity, and the ability to solve problems unassisted. Conflict resolution is one of the hardest tasks facing a Relationship Manager. Those who can stay cool, calm, and collected will thrive under the pressure of the situation. For employers, providing multiple solutions and utilising other team members should be enough to achieve an outcome.
Being a strategic thinker works in tandem with problem solving. The main objectives are to keep the customer happy, gain repeat business and develop new leads. If the Relationship Manager has a strategic approach during the introduction phase, they can identify the appropriate products and services that their customer will benefit from.
Technical Skills
A Relationship Manager will need to accurately explain figures and data about banking/financial products to their customers. Competency in mathematics, in particular basic statistics will allow a Relationship Manager to accurately reflect their value to the client. Similarly, knowledge of how a client can access or view such data will place them in a superior position.
One of the responsibilities for a Relationship Manager is to have a complete understanding of the product offering. They need to be aware of the current products and services being offered along with the release of new items. A Relationship Manager is also expected to be aware of the current state of the marketplace, in particular direct competitors. Employers consider this essential as clients are well informed with respect to competitor offers.
Many organisations communicate with their customers using CRM software. A Relationship Manager will find it beneficial to be proficient in the use of CRM and other business software such as Salesforce. Effective use of these tools allows a Relationship Manager to understand client history, meet sales targets, and set future goals.
What type of employers hire a Relationship Manager?
Financial Services –
A large percentage of Relationship Managers will work in the financial or banking sector. Their role is to work with clients and help them make the right decisions with respect to their account and to identify possible sales opportunities.
Commercial – Relationship Managers can work in commercial businesses where they oversee internal communications or relationships with outside parties.
Sales –
There are opportunities for Relationship Managers within sales across a variety of industries. Competency in mathematics and business software are more relevant in these roles.
Relationship Manager qualifications
​​​​​​Bachelor's Degree in business, Finance, Marketing or Management
Certificate IV in Financial Services if working as a Relationship Manager in the Financial Industry
Higher School Certificate
CRM software knowledge
How much does a Relationship Manager earn?
The earnings potential for a Relationship Manager depends heavily on the industry in which they work within. Relationship Management roles within the financial and banking sectors are most common. For our latest guide on typical earnings as a Relationship Manager, please refer to our
Hays Salary Guide
.
How to become a Relationship Manager in New Zealand
​​​​​​Bachelor's Degree in business, Finance, Marketing or Management.
Experience within your chosen industry is almost mandatory, with many employers favouring Relationship Managers with financial or banking industry experience.
Work on your core skills, especially those relating to communication and conflict resolution.
Knowledge of CRM software, Salesforce or equivalent, and Microsoft Office are considered beneficial.
Extensive knowledge of banking/financial products throughout the financial sector.
Search for jobs
Find permanent, temporary or contract jobs with Hays.
---
Government and public sector roles available through Hays.
---
We can provide you with fast, easy access to job opportunities.
---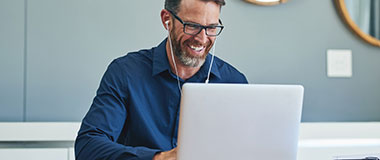 Career Advice
View templates and tips to help you start your job search journey.
---
Access expert advice for all stages of the job hunting process.
---
Master the art of job interviews with helpful articles and tips.
---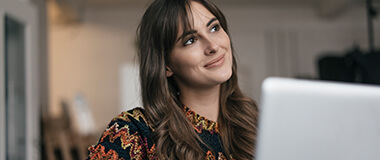 Tools & Resources
Simplify your job search by setting up a Hays job alert.
---
Find out if you're earning the salary you deserve.
---
Sign up to get expert career advice delivered to your inbox.
---
Relationship Manager | HR Promo
Related Banking Jobs | RH