Credit Analyst Jobs | Main Region
Credit Analyst Jobs in Australia


What does a Credit Analyst do?
A Credit Analyst evaluates and makes recommendations on credit and loan applications based on due diligence and the analysis of financial records to identify risk.

What skills does a Credit Analyst need to have?
A Credit Analyst is responsible in mitigating the risk when analysing credit and loan applications. To do this successfully, a comprehensive understanding of financial records and lending guidelines is required. A Credit Analyst must have a great attention to detail to identify any discrepancies with financial records, analyse data, and evaluate the financial status of the application using relevant software or programs. Time management skills are beneficial as a Credit Analyst may have to deal with several loan/credit applications at any given time. This required multitasking and the ability to prioritise work based on parameters such as urgency. Evaluation, analysis, and review are recognised as the three key areas that a Credit Analyst must excel in.

Evaluation
For a credit or loan application to be processed it must pass though the hands of a Credit Analyst. The initial task of the analyst is to evaluate the file. This includes ensuring that all the information required for an application is present. This may include personal details and financial records relating to income, assets, and liabilities. Bank statements, debt repayments, tax returns, payslips, superannuation statements and property titles are examples of such. A Credit Analyst must have a comprehensive understanding of these documents and be able to identify if they comply with the lending requirements. This prevents any unnecessary delays in the application process.
Analysis
This is the phase where a Credit Analyst displays their knowledge and expertise. To determine whether an applicant will be able to meet their financial obligations, a Credit Analyst must analyse the financial records and apply critical data to several statistical models. Many lenders now have sophisticated software, but it is the Credit Analyst who must put in the data required for assessment. In analysing an application, a Credit Analyst must consider the financial position of the applicant and their ability to make repayments based on lending costs and criteria. Extensive knowledge of financial software and competence using Microsoft Excel will greatly assist this process.
Review
This phase applies to prospective and existing customers. Prospective clients may have been asked to provide additional information with respect to their application or clarify records that have been provided. The Credit Analyst must then review these files before approving or declining an application. In relation to existing clients, it is common for them to seek additional credit. This may be in the form and a credit increase or refinance. A Credit Analyst is required to review their financial circumstances, assess whether they have been able to meet their financial obligations, and if there have been any changes which would accommodate a change in credit circumstances. Due diligence and a great attention to detail are critical during this phase.
Credit Analyst job responsibilities
Analyse financial statements and data to determine the level of risk when giving credit
Provide analysis and recommendations about the ability of an individual or organisation to meet and honour their financial obligations
Review credit limits of existing customers
Contact third parties when gathering credit information about customers
Fill out and submit loan applications for approval
Measure risk by using computer and statistical models
Prepare reports on customers with loans that are outstanding
Stay-on-top of any changes in legislation or regulations for giving out credit to customers or organisations
Effectively communicate with internal and external parties
Skills and experience employers are looking for
Most Credit Analysts will have a formal qualification in finance, business, or accounting. Employers are looking for a particular set of core and technical skills which they consider valuable in such a role. They include:
Core Skills
Great attention to detail and due diligence
Ability to multitask and meet deadlines
Strong communication skills
Technical Skills
Advanced mathematical and numeracy skills
Excellent understanding of financial software
Core Skills
To effectively evaluate, analyse, and review applications, a Credit Analyst must give great attention to detail. Lenders must adhere to strict financial services guidelines and a failure to recognise issues with an application can result in an application being wrongfully approved. This could lead to a default and the lender subsequently being deemed liable. As a result, employers place a priority on Credit Analysts who have a comprehensive understanding of lending criteria and consistently carry out their due diligence when assessing applications.

A Credit Analyst must also be able to cope with the pressure and demands of deadlines. Being well organised, having good time management skills and the ability to multitask ensure that deadlines are met well in advance. Those who can work autonomously and recognise matters of urgency will be well positioned. This is beneficial to all parties involved including the applicant, management, and the Credit Analyst.

The importance of strong communication skills should not be underestimated. Employers regard this as an essential for a Credit Analyst. They should be able to effectively communicate with fellow employees, brokers, superiors, and clients where necessary at all times. This is not limited to communication in person or by phone, and includes reports generated relating to applications.
Technical Skills
A Credit Analyst will need to accurately compile figures and data about the financial circumstances of a potential customer. Possessing advanced mathematical and numeracy skills, along with competency using spreadsheets and statistical models will ensure that effective credit analysis can take place. Strong accounting skills or proficiency using financial software should be mentioned in your resume.

What type of employers hire a Credit Analyst?
Financial, banking and Insurance Services – A large percentage of Credit Analysts will work in the financial, banking and insurance sectors.

Consulting – Opportunities exist for Credit Analysts to work independently and provide advice to private clients about the best way to obtain credit.

Debt Collection – Another career path for a Credit Analyst is to work in debt collection and assist in the recovery of debts.

Credit Analyst qualifications
Bachelor Degree in Finance, Commerce or Accounting
Completing the Chartered Financial Analyst (CFA) program will enhance job prospects
Higher School Certificate
Financial software knowledge
How much does a Credit Analyst earn?
The earning potential for a Credit Analyst are on the rise. The Banking and finance industry is lucrative as you climb the ladder, while independent consultancy is also any option for a Credit Analyst. For our latest guide on typical earnings as a Credit Analyst, please refer to our
Hays Salary Guide.
How to become a Credit Analyst in Australia
Bachelor's Degree in finance, Commerce or Accounting.
Certificate IV in Finance or equivalent.
Industry experience is crucial with many employers requesting at least three year's experience in a lending institution.
Work on your core skills, especially attention to detail.
Knowledge of financial software would be beneficial, especially statistical models.
Proficiency in Microsoft Office with a high level of expertise in Excel spreadsheets.
Search for jobs
Find permanent, temporary or contract jobs with Hays.
---
Government and public sector roles available through Hays.
---
We can provide you with fast, easy access to job opportunities.
---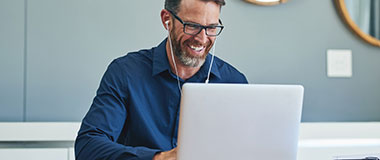 Career Advice
View templates and tips to help you start your job search journey.
---
Access expert advice for all stages of the job hunting process.
---
Master the art of job interviews with helpful articles and tips.
---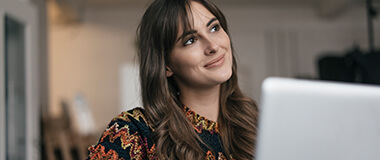 Tools & Resources
Simplify your job search by setting up a Hays job alert.
---
Find out if you're earning the salary you deserve.
---
Sign up to get expert career advice delivered to your inbox.
---
Related Banking Jobs | RH
Credit Analyst Jobs | Menu