Insurance Broker Jobs | Main Region
Insurance Broker Jobs in Australia

What does an Insurance Broker do?
An Insurance Broker acts as a third party in building and managing relationships between insurance companies and clients. An Insurance Broker assists the consumer to find them a policy that best caters for their needs.
What skills does an Insurance Broker need to have?
An Insurance Broker acts as an intermediary between an insurance company and consumers. They generally represent the consumer and use a particular set of skills to find the most suitable policy for their client. This includes the use of exceptional negotiating and communication skills to achieve that outcome. In many circumstances, consumers are unaware of the intricacies involved with certain insurance policies. As a result, it is essential for an insurance broker to possess strength in areas of consultation, research, and presentation.
Introduction/Consultation
The ability to leave a good first impression is vital for an Insurance Broker when speaking to potential clients for the first time. A combination of strong communication skills and extensive knowledge of the various insurance policies help create an excellent foundation for a strong rapport with the client. Those working in contact centres will have limited to no face-to-face contact with the consumer and this emphasises the importance of tone. Placing the consumer in a position of comfort will allow the Insurance Broker to determine the needs of the client and what they require from an insurance policy. This will also ultimately lead to future success in the form of repeat business or new clientele being referred.
Research
Obtaining the best insurance policy for clients is the paramount aim of an Insurance Broker. Doing so requires a great attention to detail and an analytical mindset. Using these core skills, an Insurance Broker will be aware of any terms and conditions that may have an unexpected impact. A history of sound research skills will allow an Insurance Broker to find the most suitable policies in a timely manner and present them to the client. Exceptional Insurance Brokers can inform clients of the advantages and disadvantages of different policies and advise them on which is most appropriate. Those will notable negotiation skills will benefit significantly in this department as they will be able to obtain the most suitable and cost-effective policy from underwriters.
Presentation The way a policy is presented is regularly a determining factor as it strongly reflects the attention to detail of an Insurance Broker. When done via phone, it is crucial to explain the parameters of the policy and not limit communication to cost only. If the prospective policy is to be sent to the client via email or other means, it is important to present the information in a clear and concise manner. Highlighting key points and the different areas if there are multiple options will allow the client to make an informed decision.
Insurance Broker job responsibilities
Discuss insurance needs with prospective clients and collect necessary information
Research and investigate the available policies from the different insurance companies which meet the requirements outlined by the client
Negotiate with underwriters to get the best insurance policies for clients
Excellent communication skills via multiple mediums including phone and email
Present policy details to the client and file the paperwork
Risk management
Collect and calculate premiums
Maintain communication channels with prospective and existing clients
Act as an intermediary between the client and the insurer
General administration duties
Comply with legal requirements
Skills and experience employers are looking for
It is common for Insurance Brokers to have a formal qualification in finance, business, or accounting, but not essential. It is a particular set of core skills and experience which will employers are placing a significant value on.
Core Skills
Analytical thinker
Great attention to detail
Strong communication and negotiation skills
Technical Skills
Advanced mathematical and numeracy skills
Excellent understanding of commercial insurance products and policies
Core Skills
Finding the right insurance products and policies for clients requires both a clear and analytical mindset. One half of this is knowledge acquired through industry experience. This may include familiarity with a wide range of insurers and their products. The other half is being able to apply an analytical and methodical approach. Employers regard this as critical to effectively comparing policies to determine the most suitable.
The attention to detail aspect relates to identifying fine print and specific clauses that may impact a client's requests. In many instances it is not as simple as finding the cheapest policy. Employers are looking for Insurance Brokers that can correctly analyse the cost-benefit factor and properly apply it to the requirements of the consumer.
Strong communication and negotiation skills are essential for a long career as an Insurance Broker. Clarity when communicating via phone is imperative. Employers also expect Insurance Brokers to display patience, empathy, a good listening capacity, and the ability to solve problems unassisted. These skills apply across the board when speaking with prospective clients, underwriters, management, and colleagues. Those who possess notable negotiation skills will be well positioned. The ability to negotiate with underwriters will set Insurance Brokers apart, especially if they deliver the best insurance polices for clients on a consistent basis.
Technical Skills
An Insurance Broker is required to accurately compile figures and data relating to different insurance policies. Consequently, a certain level of mathematical and numeracy skills are required. Those with experience using CRM systems and basic computer software will be looked at favourably.
Employers have noted that there is often a close correlation between having a comprehensive understanding of the product range and customer satisfaction. Being able to effectively describe the policy and how certain clauses may impact the client is invaluable. Insurance Brokers who understand policy components and finance concepts will be afforded additional opportunities.
What type of employers hire an Insurance Broker?
Financial and Insurance Services – A large percentage of Insurance Brokers work in the financial sector. Opportunities exist with brokerage firms, but many work independently.
Property – This applies to both residential and commercial property. Insurance Brokers could be responsible for policies or products which protect the client from property damage, loss of income, rental defaults, and property owner's liability.
Construction – The construction industry can be fraught with danger and it is the Insurance Broker who will ensure that their client is protected with appropriate policies relating to workers compensation and professional indemnity.
Insurance Broker qualifications
Tier 1 in Insurance Broking
A minimum of three year's experience in Insurance Broking is a common requirement
Higher School Certificate
Broking Software knowledge such as Sunrise Exchange
How much does an Insurance Broker earn?
The earning potential for an Insurance Broker will depend on the industry and whether they work independently or for an insurance firm. For our latest guide on typical earnings as an Insurance Broker, please refer to our
Hays Salary Guide
.
How to become an Insurance Broker in Australia
​​​​​​Tier 1 in Insurance Broking.
Industry experience is almost mandatory with many employers requesting at least three year's experience in Insurance Broking.
Work on your core skills, especially those relating to communication and negotiation. These are considered essential when dealing with all parties including clients, insurers.
Knowledge of Broking software such as Sunrise Exchange would be advantageous.
Extensive knowledge of insurance products along with policies and their components.
Proficiency in Microsoft Office products.
Search for jobs
Find permanent, temporary or contract jobs with Hays.
---
Government and public sector roles available through Hays.
---
We can provide you with fast, easy access to job opportunities.
---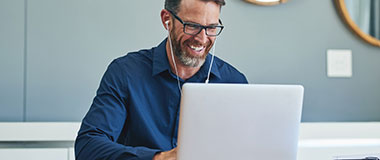 Career Advice
View templates and tips to help you start your job search journey.
---
Access expert advice for all stages of the job hunting process.
---
Master the art of job interviews with helpful articles and tips.
---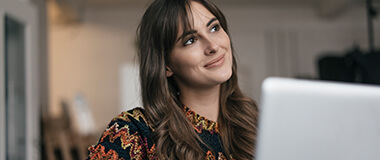 Tools & Resources
Simplify your job search by setting up a Hays job alert.
---
Find out if you're earning the salary you deserve.
---
Sign up to get expert career advice delivered to your inbox.
---
Insurance Broker | RH Promo
Related Banking Jobs | RH