Underwriter Jobs | Main Section
Underwriter Jobs in Australia

What does an Underwriter do?
An Underwriter is responsible for analysing and evaluating financial services applications such as insurance, mortgages, and loans. The Underwriter will gather information and statistical data which highlights the level of risk involved before determining where to approve or decline an application.
What skills does an Underwriter need to have?
There are a set of specific skills that an Underwriter is required to have. They include a combination of soft and technical skills that allow an Underwriter to effectively collate, analyse, and report on applications.
Collate Information
As part of examining insurance proposals, an Underwriter must collect and order all the relevant information required to conduct a risk assessment. This is a critical phase as failure to do so effectively will prevent an Underwriter from being able to conduct an accurate evaluation. Exceptional organisational and time management skills are useful traits to have during this phase. Similarly, thorough knowledge of policies and a high attention to detailed are crucial to prevent any unnecessary delays caused by errors.
Conduct Risk Assessment
Once the required information has been compiled, and Underwriter must conduct an accurate risk assessment. This is the phase where an Underwriter will display their financial expertise and apply it to the lending criteria. Using an application for life insurance as an example, an Underwriter must consider factors such as any pre-existing medical conditions or lifestyle choices made by the applicant. The impact of these must then be calculated as per criteria and premiums adjusted accordingly. Proficient use of statistical software and risk assessment programs is desired.
Report
As part of the process, a report must be provided outlining whether an application has been approved or declined. Sound verbal and written communication skills are a genuine asset in this phase. It is important for an Underwriter to be clear and concise in presenting the decision while maintaining the language relevant to policy guidelines. Moreover, they must outline any special circumstances relating to the premium including policy limitations due to specific details. This is where the role of an Underwriter goes beyond determining premiums. Exemplary Underwriters are in a position where they can decide on the wording of policies, along with contribute to preparing terms and conditions.
Underwriter job responsibilities
Analyse, evaluate, and determine the risk on insurance applications
Calculate premiums based on findings and background information as per lending criteria
Provide a risk assessment report outlining the premium amount and any policy alterations required to mitigate risk
Input background information into computer software and analyse statistical data
Decide on policy renewals and any prospective changes to terms and conditions
Compare different policies with similar risk factors involved
Liaise with other specialists to make an accurate and informed decision on an application
Negotiate terms and conditions with brokers and clients
Skills and experience employers are looking for
Most Underwriters will have a formal qualification in finance, business, or accounting. Industry experience combined with outstanding core and technical skills are also viewed upon favourably by employers.
Core Skills
Analytical and critical thinker
Great attention to detail
Strong communication and negotiation skills
Technical Skills
Advanced mathematical and numeracy skills
Excellent understanding of insurance products and policies
Core Skills
A critical and analytical mindset is important when determining if an application is to be approved or declined. Knowledge acquired through industry experience is considered invaluable as it provides an Underwriter with a long list previous applications. This makes it easier to identify potential areas of concern and information that may need clarifying. Employers regard this as essential because failure to carry out due diligence can result in delays, erroneous premiums, and exposure to unnecessary risk.
Applying a large amount of information and data to specific lending criteria effectively requires a great attention to detail. There is an expectation from employers that an Underwriter will be able to identify all critical information and analyse its impact on risk, thus adjusting premiums accordingly or declining an application altogether. Those with experience implementing terms and conditions or highlighting areas of policy that need to be addressed will be looked at favourably. Managing risk is a non-negotiable for Underwriters and something that a high attention to detail helps achieve.
Strong communication and negotiation skills are considered important by employers. When acting as an intermediary, timely dialogue with relevant parties including brokers and management is imperative. This is said to have a positive effect on the approval process and any subsequent changes that need to be made to prevent any future issues. Those who possess strong negotiation skills will be well positioned when dealing with brokers and stand out when compared to other candidates.
Technical Skills
The accurate use of relevant data is essential for an Underwriter to complete daily tasks. Advanced mathematical and numeracy skills are beneficial. Those with experience using CRM systems, statistical software and basic computer applications will be in an advantageous position. Proficiency in these areas is strongly associated with the ability to effectively balance any increase in potential risk with adjusted premiums to cover that risk.
There is no substitute for having a comprehensive understanding of relevant policies, lending criteria, and procedures. Those with experience in deciding the wording of policies and highlighting any necessary changes to terms and conditions will be well positioned. The same applies if you have worked in multiple financial services areas such as insurance and lending.
What type of employers hire an Underwriter?
Financial and Insurance Services –
A large percentage of Underwriters work in the financial services sector. This includes home, life, health, and motor vehicle insurance.
Property – Mortgage underwriters conduct a risk assessment on clients who are looking to purchase property. Income, credit score and debt are some of the critical factors that will form part of the risk assessment conducted by the Underwriter.
Securities – Securities Underwriters work with initial public offerings (IPOs) and assess the investment's risk to help establish a suitable price for the IPO.
Underwriter qualifications
​​​​​Relevant ANZIIF qualifications or licenced underwriting experience
Tier 1 Qualified
A minimum of three year's experience in Underwriting is a common requirement
Software knowledge such as Sunrise System
How much does an Underwriter earn?
The earning potential for an Underwriter will depend on the industry and seniority. For our latest guide on typical earnings as an Underwriter, please refer to our
Hays Salary Guide
.
How to become an Underwriter in Australia
​​​​​​Bachelor's Degree in finance or business-related area.
Relevant ANZIIF qualifications or licenced underwriting experience.
Tier 1 Qualified.
Industry experience is almost mandatory with many employers requesting at least three year's Underwriting experience.
Work on your core skills, especially those relating to communication and negotiation. These are considered essential when dealing with relevant parties.
Knowledge of Sunrise System would be advantageous.
Extensive knowledge of insurance products along with policies and their components.
Proficiency in basic computer software such as Microsoft Office.
Search for jobs
Find permanent, temporary or contract jobs with Hays.
---
Government and public sector roles available through Hays.
---
We can provide you with fast, easy access to job opportunities.
---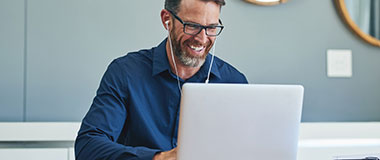 Career Advice
View templates and tips to help you start your job search journey.
---
Access expert advice for all stages of the job hunting process.
---
Master the art of job interviews with helpful articles and tips.
---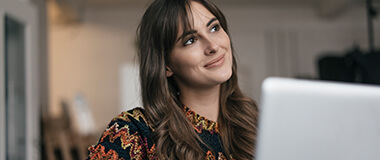 Tools & Resources
Simplify your job search by setting up a Hays job alert.
---
Find out if you're earning the salary you deserve.
---
Sign up to get expert career advice delivered to your inbox.
---
Underwriter Jobs | RH Promo
Related Banking Jobs | RH