Account Executive Job | Main Region
Account Executive Jobs in Australia


What does an Account Executive do?
It is a sales-based role that involves selling products and services to both individuals and organisations. An Account Executive will find business opportunities, manage the sales cycle, and sustain ongoing client relationships.
What skills does an Account Executive need to have?
An Account Executive is required to have a particular set of skills that can be used to manage the sales cycle process. This includes finding, qualifying, and connecting leads. Once this is achieved, a sales executive will need to overcome any obstacles to close deals and then shift to nurturing accounts. The process can be broken up into three critical phases - meetings and communication, negotiation and conflict resolution, along with reporting. Each of these stages requires strong core and technical skills to reach sales targets and meet the client's expectations.
Meeting and Communication
Qualifying and converting leads into sales is crucial to the success of an Account Executive. Prior to reaching this point, an Account Executive must possess a comprehensive understanding of the products and services that they are offering. This will help create the environment required for an effective sales pitch. An Account Executive should always be well prepared for a meeting, outline objective, have a clear agenda, and present the subject matter through the appropriate medium. Exemplary Account Executives can quickly gauge their audience, set an appropriate tone for the meeting, and communicate in the most effective style to achieve their goals. Active listening throughout allow an Account Executive to understand the needs of the prospective client and provide them with the information required to provide the ideal follow-up to close a deal.
Negotiation and Conflict Resolution
The skills of negotiation and effective conflict resolution are required throughout the sales process. This includes when attempting to close leads but also through the nurture process when striving to maintain a business relationship. An Account Executive must be able to empathise so that they can recognise potential issues and resolve them before they escalate. Active listening, patience, resilience, and a good memory are all traits of Account Executives who are capable at conflict resolution. Similarly, strong relationships within an organisation can assist with this as teamwork may be required to resolve some issues. Communicating with other departments such as marketing, design, or product will help minimise obstacles and maximise conversion rates.
Reporting
One of the keys to meeting and exceeding targets as an Account Executive is reporting. Throughout the course of maintaining a business relationship, an Account Executive should be aware of the needs of each individual client. Using this, they should systematically provide them with reports highlighting the progress and achievements of a campaign. It is the responsibility of the Account Executive to collaborate with other departments to obtain the necessary data/information that is contained in a report. Compiling and presenting reports is central to customer retention.
Account Executive job responsibilities
Discuss objectives and meet the needs of the client through ongoing consultation
Work with colleagues to devise a campaign which meets the client's needs factoring in budgets and time constraints
Deliver presentations about business plans, products or campaigns to prospective and existing clients
Achieve set sales targets and manage the sales cycle
Generate leads and attract prospective clients through networking
Brief creative teams especially if you are working in the advertising industry
Provide ongoing support to clients, with the goal of developing a strong rapport and creating positive brand awareness
Resolve conflict if the client raises any concerns or issues
Negotiate contracts and agreements
Skills and experience employers are looking for
Formal qualifications are not always essential, but a large percentage of Account Executives will have qualifications in either advertising, communications, commerce, accounting or marketing. A combination of experience and strong communication skills are among the most important qualities that employers are seeking. The following core and technical skills will be viewed upon favourably by a potential employer.
Core Skills
Strong communication skills
Excellent organisational and time management skills
Negotiation and conflict resolution
Technical Skills
Excellent understanding of CRM software such as Salesforce
Collect, analyse, and present campaign information
Core Skills
Employers have indicated that strong communication skills are required across every aspect of an Account Executive role. It can have a positive impact throughout a sales or campaign lifecycle, but also help establish effective working relationships with colleagues. Effective collaboration with other departments ensures that both individual and organisational goals are achieved.
Deadline, targets, and managing several accounts place an emphasis on the ability to perform under pressure. To deliver the outcomes required, it is imperative to possess good organisational and time management skills. A common hurdle for Account Executives is consistently producing a high standard or work. Employers often refer to the importance of differentiating between primary and secondary tasks. Those with the ability to effectively manage time and prioritise daily tasks will be well placed.
The requirements and targets for parties involved in the sales process will vary. This includes clients, the organisation, other departments, and the individual Account Executive. This could lead to conflict with respect to goal and targets among other things. It is up to the Account Executive to be assertive, but more importantly, be able to achieve a desired outcome. Being able to build trust quickly is an excellent characteristic to have and one that is achieved through active listening. It is essential to get a complete grasp of a situation before providing solutions and this is done by listening. Conflict resolution is a talent that will not be overlooked by employers.
Technical Skills
An Account Executive will find it beneficial to have strong knowledge of CRM software such as Salesforce. Proficiency using software can be used to generate quantified reports, visually showcase data, improve client retention, and capitalise on sales opportunities. There is also an expectation from employers for Account Executives to be well-researched with respect to both competitor offers and industry trends. Knowledge of such should be displayed in any job interviews.
What type of employers hire an Account Executive?
Marketing and Digital – There are an abundance of job opportunities within marketing including an increased focus in the digital space. They may be responsible for the day-to-day management of client accounts or assistance with campaign operation.
Sales – Many companies expect Account Executives to manage a large portion of the sales cycle process. This includes finding, qualifying, and connecting leads before managing accounts and seeking new business opportunities.
Accounting – An Account Executive in the accounting industry will liaise with clients and underwriters daily. Policy review and quote preparation are among other tasks to be carried out.
Public Relations – Expected to execute campaigns, understand the media landscape and work towards the best outcome for all parties involved.
Business Process Outsourcing (BPO) – Many organisations are now outsourcing processes and account management to a third party. BPO organisations are equipped to handle a growing number of services including accounting, IT, quality assurance, and sales.
Other: There are a vast number of jobs available in other areas including insurance, retail, construction, and travel.
Account Executive qualifications
Some Account Executives will hold a Bachelor's Degree in advertising, communications, commerce, accounting, or marketing.
High School Certificate
Fluency in MS Office
CRM knowledge
How much does an Account Executive earn?
The earning potential for an Account Executive can vary depending on their chosen industry and entry level. For our latest guide on typical earnings as an Account Executive, please refer to our
Hays Salary Guide
.
How to become an Account Executive in Australia
Bachelor's Degree in advertising, communications, commerce, accounting, or marketing depending on your chosen industry is advantageous.
Industry experience especially in sales is viewed upon favourably.
Work on your core skills including communication, time management and negotiation.
Knowledge of CRM software such as Salesforce.
Proficiency in Microsoft Office.
Search for jobs
Find permanent, temporary or contract jobs with Hays.
---
Government and public sector roles available through Hays.
---
We can provide you with fast, easy access to job opportunities.
---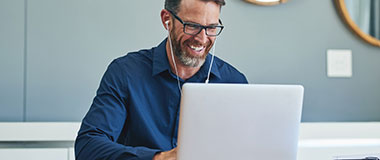 Career Advice
View templates and tips to help you start your job search journey.
---
Access expert advice for all stages of the job hunting process.
---
Master the art of job interviews with helpful articles and tips.
---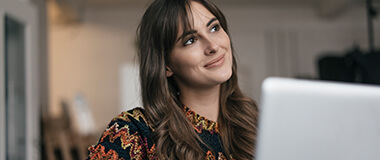 Tools & Resources
Simplify your job search by setting up a Hays job alert.
---
Find out if you're earning the salary you deserve.
---
Sign up to get expert career advice delivered to your inbox.
---
Account Executive Jobs in Australia
Account Executive Jobs in Australia
Related Banking Jobs | RH