Relationship Manager | Main Region
Entry Level Banker | Main Region AU
Entry Level Banker Jobs in Australia


What does an Entry Level Banker do?
A career in financial services often begins as an Entry Level Banker. It is the name given to several customer service and administrative roles within the banking sector. Entry Level Bankers in customer service roles will provide assistance to existing customers and businesses. Those in administrative positions are focused on reviewing and processing documents along with account maintenance.
What skills does an Entry Level Banker need to have?
Across all entry level banking roles, including customer service and administration, there are several fundamental skills that are required. The purpose of these roles is to develop a comprehensive understanding of the financial services industry and build the foundations for a career in the banking sector. Attention to detail, sound communication, time management, and conflict resolution are among the required skills that will be applied when completing key tasks.
Customer Service/Support
As part of the initial training phase, an Entry Level Banker must become familiar with all banking products and services that are offered to individuals and businesses. This includes but is not limited to everyday accounts, term deposits, credit cards, home loans, overdrafts, insurance, super, and foreign exchange. Combined with the completion of computer system and software training, an Entry Level Banker will be able to effectively provide customer service and support. Experience communicating via multiple channels including phone and email is beneficial.
Administration/Conflict Resolution
Reviewing documentation, filing, scanning, data entry, account maintenance, and reporting are part of a long list of administrative duties that an Entry Level Banker may be required to complete. This may be directly with a customer or in an indirect environment. Irrespective, a great attention to detail and excellent time management skills are required. Similarly, you will regularly be required to multitask and deal with conflict resolution. Strong communication skills along with a thorough understanding of policies and compliance requirements will allow you to achieve this. When dealing directly with customers, an Entry Level Banker must display empathy. Active listening, patience, resilience, and a good memory are character traits of Entry Level Bankers who can successfully complete conflict resolution.
Promoting and Upselling
Many Entry Level Banking roles involve the promotion and cross-selling of products and services. This may be undertaken through making outbound calls to database clients or while completing customer service and administrative tasks. The ability to recognise the applicable products or services and explain how the customer could benefit from them are important. Maintaining a keen interest in the banking and financial services industry will lead to accelerated progression.
Entry Level Banker job responsibilities
Provide effective customer service and support through a variety of channels including phone, email, and database systems
Administrative duties including documentation review, filing, scanning, data entry, account maintenance, and reporting
Review customer policies and documents including applications
Conduct outbound calls to gather information or promote products and services
Perform financial transactions for customers including deposits, withdrawals, ordering cash and loan payments
Maintain a keen interest in industry with respect to products, services, policies, and compliance
Display excellent communication and time management skills
Skills and experience employers are looking for
Entry Level Banker positions are ideal if you have a business or finance related qualification. Many employers are looking specifically for graduates looking to start a career within financial services or persons in the final year of their undergraduate studies. Employers have listed the following core and technical skills as essential for the role.
Core Skills
Strong communication and interpersonal skills
Excellent organisational and time management skills
Conflict resolution
Technical Skills
Familiarity with banking products, policies, and procedures
Knowledge of banking computer systems and software programs
Core Skills
Strong communication and interpersonal skills are essential for any Entry Level Banker seeking a long career in the banking or finance industry. Employers have indicated that strong communication skills are required across every aspect of the role. This could be by actively listening to what a customer wants and providing them with information about products that will best suit their needs. Sound communication will help build strong relationships with internal and external stakeholders along with customers.
With many roles requiring the completion of various tasks, effective time management is critical to be able to multitask. Within a single customer interaction, an Entry Level Banker may be required to enter data, review documents, and provide information on related products. To deliver the outcomes required, it is imperative to possess good organisational and time management skills. Those who can prioritise tasks and work autonomously when required will be well positioned.
Experience in conflict resolution is a genuine advantage. Active listening helps you understand any customer complaints and resolve them in a timely manner. A comprehensive awareness of banking policies and procedures places an Entry Level Banker in the ideal position to provide the appropriate response to a customer query or complaint. Conflict resolution is a talent that will not be overlooked by employers.
Technical Skills
An active interest in the industry will result in a long successful career in banking and finance. It is essential for an Entry Level Banker to have knowledge of the products and services that are offered. As important is awareness with respect to policy conditions, company procedures, and compliance requirements. Any experience or specific knowledge relating to this should be mentioned in your resume.
An Entry Level Banker will need to proficient in the use of banking systems and related software. Substantial on-the-job training is provided by a significant number of employers but those with experience will stand out during this process. Previous work within finance, banking, or any customer support roles will be beneficial.
What type of employers hire an Entry Level Banker?
Retail and Commercial Banks – As indicated by its title, most Entry Level Banking roles are provided by major retail and commercial banks. These roles will be centred around customer service, customer supports, and administration. Financial Services – Opportunities also exist within other areas of the financial services industry. This could be at credit unions, brokerage and superannuation firms along with organisations relating to investment, insurance, and lending.
Entry Level Banker qualifications
Those with a Bachelor's Degree in business or finance will be viewed upon favourably
Previous industry experience Customer service/support experience
Proficiency in MS Office
Knowledge of banking systems and software
How much does an Entry Level Banker earn?
There is substantial earnings potential within the banking sector. This may be limited as an Entry Level Banker but quickly changes with career progression. The role can lead to opportunities in specific areas including financial planning, lending, fund management, quantitative risk, and compliance. For our latest guide on typical earnings as an Entry Level Banker, please refer to our
Hays Salary Guide
.
How to become an Entry Level Banker in Australia
A finance or business-related Bachelor's Degree is the ideal stepping stone for an entry level role.
Industry experience within banking or finance is viewed upon favourably.
Work on your core skills, especially communication, time management and conflict resolution.
Experience using banking software such as Oracle and CRM platforms. 5. Proficiency in Microsoft Office.
Search for jobs
Find permanent, temporary or contract jobs with Hays.
---
Government and public sector roles available through Hays.
---
We can provide you with fast, easy access to job opportunities.
---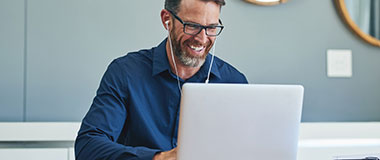 Career Advice
View templates and tips to help you start your job search journey.
---
Access expert advice for all stages of the job hunting process.
---
Master the art of job interviews with helpful articles and tips.
---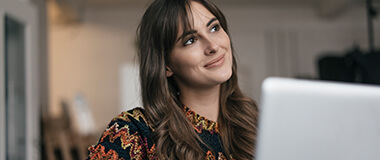 Tools & Resources
Simplify your job search by setting up a Hays job alert.
---
Find out if you're earning the salary you deserve.
---
Sign up to get expert career advice delivered to your inbox.
---
Related Banking Jobs | RH