Loan Officer Jobs | Main Region
Loan Officer Jobs in Australia

What does a Loan Officer do?
A Loan Officer is the direct contact for most borrowers who are applying for a loan. They are required to have extensive knowledge and expertise of the loan application process. This includes loan products, lending criteria, industry regulations, and relevant documentation needed to process an application.
What skills does a Loan Officer need to have?
As the initial point on contact, a Loan Officer must have a comprehensive understanding of several key areas associated with the loan application process. They should be aware of all lending products, including those offered by competitors. A Loan Officer must be able to effectively evaluate the credit worthiness of an applicant by gathering the information required and assessing it against the relevant lending criteria. Great attention to detail must then be used to collate the relevant documents and prepare them for processing. As an intermediary between the applicant and lender, a Loan Officer will must possess excellent communication skills. This is critical throughout the key phases of the role outlined below.
Introduction/Pre-Approval
The ability to leave a good first impression is vital for a Loan Officer when speaking to potential applicants for the first time. Strong communication skills and being able to display a high level of knowledge with respect to the loan application process is the first steppingstone to building a strong rapport with the client. Being able to achieve this in a timely manner is extremely useful as a Loan Officer will need to obtain accurate sensitive information to determine if the applicant meets the credit guidelines. Knowledge of loan products, lending criteria, credit guidelines, and regulatory framework are essential. A Loan Officer should also be familiar with all the information required to complete an application including bank statements, payslips, tax returns, utility bills, and identification documents.
Application
Once the prospective borrower has met the pre-approval requirements, the Loan Officer is tasked with collecting and collating all the documents required to submit a loan application. This includes verifying the validity of the documents and ensuring that they are both up to date and signed where necessary. In addition, a Loan Officer may be required to order credit reports, conduct background checks, and arrange any property valuations. Effective coordination with other lending professionals such as loan processors, underwriters, and credit analysts will ensure a smooth transaction.
Feedback
A Loan Officer will need to provide feedback throughout. Depending on the stage of the application process, this may be feedback in the form of an update on the application, or to explain why an application has been denied. This highlights the necessity for a Loan Officer to possess conflict resolution skills. The process of obtaining finance can be emotional for applicants which is why a Loan Officer must patient and an active listener. Those who can remain calm and liaise with underwriters to provide solutions for applicants will be looked at favourably. Ultimately, a Loan Officer should be able to either attain an approval or provide a detailed explanation outlining the steps which an applicant must take to be successful at a future date.
Loan Officer job responsibilities
Effectively complete the initial screening process and evaluate the eligibility of an applicant
Provide information about loan products, lending criteria, credit guidelines, and documents needed for pre-approval
Assess critical financial documents and determine the credit worthiness of an applicant
Answer and resolve customer loan enquiries
Assist in choosing the right loan product and mortgage terms which best suit the needs of the borrower
Complete all relevant paperwork
Liaise with other lending professionals including loan processor, underwriter, and credit analyst
Justify reasons for approval/rejection and where necessary advise on how potential borrowers can improve their credit rating
Skills and experience employers are looking for
Most Loan Officers will have a formal qualification in finance, business, or accounting. Employers are also looking for a particular set of core and technical skills which they consider valuable in such a role. They include:
Core Skills
Great attention to detail
Excellent time management skills and the ability to multi-task
Strong communication and interpersonal skills
Technical Skills
Excellent understanding of loan products and industry rules and regulations
Expertise in using banking or mortgage/loan computer software
Core Skills
To effectively evaluate and prepare a potential borrower for pre-approval, a Loan Officer must give great attention to detail. Lenders must meet compliance rules and regulations and a failure to identify issues with an application can result in an application being wrongfully approved. This could lead to a default by the borrower and the lender subsequently being deemed liable. As a result, employers place a priority on Loan Officers who can assist clients with their application documentation and conduct a thorough background check on financial and credit information.
Applicants will be in constant contact with their Loan Officer regarding the status of a loan application as time is of the essence when dealing with a significant purchase. Possessing excellent time management skills and the ability to multitask ensure that deadlines are met. Underwriters may request further clarification about an application which further emphasises the need to be well organised.
Strong communication and interpersonal skills have been noted as a priority by employers. A Loan Officer must have the ability to quickly build trust and effectively explain any complicated lending terms. There is an expectation that you will be able to liaise with fellow lending professionals and provide feedback to relevant parties throughout the loan application process. Those with a history of dealing with conflict resolution will be well positioned.
Technical Skills
A Loan Officer must have comprehensive knowledge of loan products, to the extent where they can tailor loans depending on the financial situation of an applicant. There is an expectation that you will be well informed on industry rules, regulations, and competitor offers. Employers view this as necessary to manage client expectations and meet all legal requirements. Expertise in the use of banking or mortgage/loan computer software should be mentioned in your resume.
What type of employers hire a Loan Officer?
Major Banks & Financial Services – A large percentage of Loan Officers will work in major financial institutions. This includes banks and other financial institutions relating to mortgages and insurance.
Other Financial Institutions – With stricter guidelines in lending, there is a growing demand for alternative financing. This includes small business loans, development loans, and bad credit loans. These institutions operate in a fast-paced environment with their presence almost exclusively online.
Loan Officer qualifications
Bachelor Degree in Finance, Business or Accounting
Certificate IV in Mortgage Broking or Finance, or a Diploma in Finance & Mortgage Broking would be advantageous, but is not essential
Higher School Certificate
Knowledge of banking and mortgage software
Proficient in Microsoft Office
How much does a Loan Officer earn?
Loan Officers will generally work for commercial banks and mortgage companies, so the earnings potential can be lucrative but will be based on experience and qualifications. For our latest guide on typical earnings as a Loan Officer, please refer to our
Hays Salary Guide
.
How to become a Loan Officer in Australia
Bachelor's Degree in Finance, Business or Accounting.
Certificate IV in Finance or Mortgage Broking is advantageous.
Qualifications in Conveyancing practices are desirable.
Industry experience is crucial with many employers requesting financial sector or mortgage lending experience.
Work on your core skills, especially attention to detail, time management and communication skills.
Knowledge of banking and mortgage software.
Proficiency in Microsoft Office.
Search for jobs
Find permanent, temporary or contract jobs with Hays.
---
Government and public sector roles available through Hays.
---
We can provide you with fast, easy access to job opportunities.
---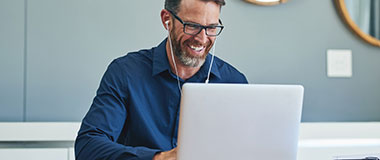 Career Advice
View templates and tips to help you start your job search journey.
---
Access expert advice for all stages of the job hunting process.
---
Master the art of job interviews with helpful articles and tips.
---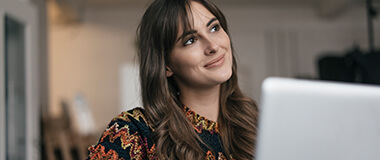 Tools & Resources
Simplify your job search by setting up a Hays job alert.
---
Find out if you're earning the salary you deserve.
---
Sign up to get expert career advice delivered to your inbox.
---
Related Banking Jobs | RH