Hays Regional Queensland


Regional Queensland's leading recruitment agency
Let Hays, the leading employment agency in Regional Queensland, find your next job or career move. We are the experts at recruiting qualified, professional and skilled people worldwide, and are market leaders in Australia.
If you're looking for staff, our recruiting experts are the right people to help you to attract and recruit the best staff for your organisation.
Find a job in Regional Queensland with Hays
At Hays, we are passionate about helping people secure their next career move. If you're looking for a job in Regional Queensland, let Hays, the leading recruitment agency in Regional Queensland, find your next job or career move.

For whatever career stage you are in or the type of work you are looking for, the Hays jobs database has a job that is suitable for you. With a wide range of permanent, temporary or contract jobs regularly updated on our website, we can help you find a job across major industries or locations across Regional Queensland.

Browse through the latest jobs in Regional Queensland
Reach out to your local office to start discussing your recruitment needs or view our available jobs in Regional Queensland to apply directly. Start browsing jobs in regional Queensland today and make your next big career move!
Cairns
Level 2, Suite 64
20 Lake St
Cairns, QLD 4870
T 07 4049 2900
E cairns@hays.com.au

Gold Coast
Level 11 Seabank Centre,
12 -14 Marine Parade,
Southport, QLD, 4215
T 07 5571 0751
F 07 5571 0117
E goldcoast@hays.com.au
Ipswich
Suite C01 Riverlinks,
Corner Downs St & The Terrace,
North Ipswich, QLD, 4305
T 07 3817 1900
F 07 3812 7985
E ipswich@hays.com.au
Mackay
Level 3,
45 Victoria St,
Mackay, QLD, 4740
T 07 4960 1100
F 02 9236 4112
E mackay@hays.com.au
Sunshine Coast - Maroochydore
Suite 3A,
57 The Esplanade,
Maroochydore, QLD, 4558
T 07 5412 1100
F 07 5412 1106
E maroochydore@hays.com.au
Mt Isa
Shop 3, 76-78 Camooweal Street,
Mt Isa, QLD,
T 07 4749 8399
E mtisa@hays.com.au
Toowoomba
1/12 Neil Street,
Toowoomba City QLD 4350
T 07 4602 8960
E toowoomba@hays.com.au
Townsville
Level 6, Suncorp Tower
61-73 Sturt St, Townsville QLD 4810
T 07 4771 5100
F 07 47715166
E townsville@hays.com.au
HaysSearchEntityForm Portlet
Contact us - RH promo box KC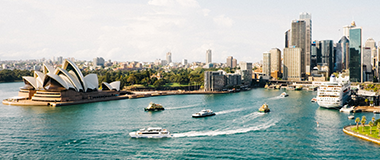 Contact us
Hays has offices across all states and territories. Contact us to discuss your recruitment needs.