Hays Mount Isa


The leading recruitment agency in Mount Isa
Find your next job with Hays, the leading recruitment agency in Mount Isa. Our local recruitment experts help skilled professionals find roles across various industry sectors, specialising in
manufacturing & operations
,
construction
,
office support
, and more.
With an extensive list of jobs on our website and a team of expert recruitment consultants, Hays has everything you need to make your job hunt a success. If you're a business or hiring manager
looking for talented staff
, Hays can assist you with finding the best people to join your organisation.
Search our list of jobs today and get your career move started!
Contact Hays to find permanent, contract or temporary Mount Isa jobs
No matter what type of work you have in mind or what experience you have, Hays can help you find a suitable role. Our frequently updated list of
permanent
,
temporary and contract positions
makes it easy for you to find a job across multiple industries and locations in the Mount Isa region.
Contact our job agency in Mount Isa to engage with a recruitment consultant to help you identify the best job opportunities. You can also get started by
browsing our advertised jobs
and applying to them directly, or
send us your CV
to get notified when a relevant role becomes registered.
Explore jobs in Mt Isa and uncover our industry knowledge in your area of expertise:
3 stack industry promo block | TS
Find the right job in Mount Isa with Hays
Navigating the job market in any industry can be challenging, so make it easier by working with one of the recruitment consultants at Hays. They'll use their expertise to help you find a job that suits your skills and experience, giving you opportunities to advance your career, whilst meeting your current work preferences and salary expectations.
No matter what level of experience you have or what kind of role you're looking for, the recruiting experts at Hays will do their best to find a job that matches your career aspirations. Our website is continually updated with new job opportunities, so even if you don't see something right for you today, there's a good chance a suitable position will be registered soon. We recommend that you set up
job alerts
so you can get updated when a job that suits your preferences becomes available.
Contact our Mt Isa recruitment agency today to get your job search started.
Hire the best staff for your organisation with Hays' recruiting experts
As a business or hiring manager, Hays can lead your recruitment process and find talented staff for whatever role you need filled. We'll take care of all the hard work on your behalf, giving you more time to focus on other aspects of your business. Our team will work closely with you from start to finish, from establishing the role's requirements, deploying a sourcing strategy to find great candidates, screening and interviews, all the way through to appointment and aftercare.
Register a vacancy now
or use the details below to reach out to our employment agency in Mt Isa and ask about our professional recruiting services.
HaysSearchEntityForm Portlet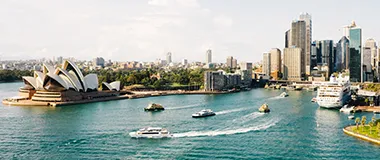 Find my nearest office
Hays has offices across all states and territories. Contact us to discuss your recruitment needs.