Hays Ipswich


Leading employment agency in Ipswich
Browse our jobs today and get ready to make your next career move!
Contact Hays to find permanent, temporary and contract Ipswich jobs
Explore jobs in Ipswich and uncover the industry knowledge Hays has to offer
3 stack industry promo block | TS
Find the right job in Ipswich with Hays
Let Hays help you make the ideal career move. Our consultants will take the guesswork and uncertainty out of your job search, helping curate a list of opportunities that suit your skills, qualifications, work preferences and desired salary.
Regardless of your experience, skills, or industry niche that you're interested in, our recruiting experts can help you find a suitable role. Our website is always being updated with new jobs from top employers, so if there's nothing right for you today, it's a safe bet there will be soon. We encourage you to
set up job alerts
so you can get updated when a job that matches your preferences becomes available.
Reach out to our Ipswich recruitment agency today and get your job search started.
Recruit top talent in Ipswich with Hays
As a business or hiring manager, you may need help finding the right staff to join your organisation. Let the recruiting experts at Hays handle the process on your behalf, giving you back valuable time you can spend focusing on your business. We'll work with you to establish your needs including identfying the right candidate profile, to deploying a sourcing strategy to find top local talent, handling the screening and interview process, as well as appointment and aftercare.
Register a vacancy now
or contact our Ipswich job agency using the details below to discuss how we can help you find great staff for your organisation.
HaysSearchEntityForm Portlet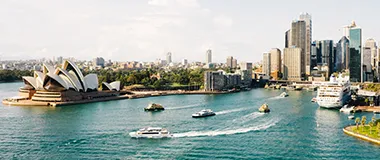 Find my nearest office
Hays has offices across all states and territories. Contact us to discuss your recruitment needs.