Hays Maroochydore


Maroochydore's leading recruitment agency
Find your next job with Hays, the leading recruitment agency in Maroochydore. Our team of local recruitment consultants helps skilled professionals find their next role across a wide range of industries, specialising in
accountancy & finance
,
construction
,
property
,
technology
, and more.
With a team of dedicated recruitment consultants specialising in different industry sectors, Hays is best-placed to help you find your next job in Maroochydore. For businesses and hiring managers
searching for talented staff
, Hays can help you find the right people to join your team.
Get started browsing Hays jobs online today!
Contact Hays to find permanent, temporary and contract Maroochydore jobs
Regardless of what level of experience you have or the industry you're seeking a new job in, Hays makes finding a new role easy. With a regularly updated list of
permanent
,
temporary and contract positions
on our website, it's easy to find a job across key industries and locations around Maroochydore, the Sunshine Coast and nearby coastal towns like Coolum and Caloundra.
Get in touch with our job agency in Maroochydore to discuss your career move with an experienced recruitment consultant. You can also start
browsing our advertised jobs
and apply directly with your resume, or
submit your CV
to us to be contacted when a relevant role becomes available.
If you'd like some extra guidance during your career move, head over to our
Career Advice
hub. It has plenty of free resources and articles covering topics like
CV writing
and
interview tips
.
Explore jobs in Maroochydore and uncover our industry knowledge for your area of expertise:
3 stack industry promo block | TS
Maroochydore Botom Section
Find the right job in Maroochydore with Hays
Work with our experienced recruitment consultants to find a job that suits your skills and experience. Our team is passionate about finding you a role that meets your work preferences and salary expectations and gives you a chance to advance your career further.
No matter what level of experience you have or what kind of work you want to pursue, our consultants are eager to help you find a suitable role. Our expansive list of live jobs is always being updated, so if you can't find a role today – something will come up soon and we recommend you
set up job alerts
so you can get a notification when a relevant job gets advertised on our website.
Reach out to our office to speak with a recruitment consultant today.
Find and hire the best staff with Hays' recruiting experts
At Hays, our recruitment expertise goes both ways. If you're a business or hiring manager, we can help you find the best staff to join your organisation. We'll work with you through each stage of the recruitment process, from establishing the job description, deploying a strategy to source ideal candidates, screening and interviews, right through to appointment and aftercare.
Register a vacancy today
or use the information below to contact our employment agency in Maroochydore to ask about our recruitment services.
HaysSearchEntityForm Portlet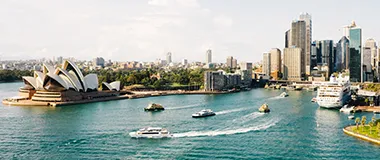 Find my nearest office
Hays has offices across all states and territories. Contact us to discuss your recruitment needs.