Hays Gold Coast


The Gold Coast's leading recruitment agency
Browse our jobs today and find your next role!
Contact Hays to find permanent, temporary and contract Gold Coast jobs
Explore jobs in Gold Coast and uncover our industry knowledge in your area of expertise:
3 stack industry promo block | TS
Gold Coast bottom Section
Find the right job in Gold Coast with Hays
Make your job search easier by working with a Hays recruitment consultant to find a position that suits your skills, knowledge, work preferences and salary requirements. We'll do our best to match you with a role that's rewarding and gives you a chance to advance your career.
Regardless of your experience and skills or what career stage you're at, our recruiting experts can find a suitable role for you. The list of available jobs on our website is always being updated, so even if you can't find a role today, there's a good chance something great will come up soon. We recommend you set up
job alerts
so you can get notified when a job that matches your preferences is available.
Have a job vacancy? Let Hays help you with your recruitment needs
If you're a business or hiring manager that needs to find new staff, let Hays' recruiting professionals take care of the process on your behalf. We'll find the right people to join your team and give you back time that you can use to focus on your business. Our team will work closely with you throughout the recruitment process, helping you establish your needs and the profile of your new hire, through to deploying a tailored sourcing strategy to find top candidates, handling screening and interviews, and supervising appointment and aftercare.
Register your vacancy now
or use the details below to contact our job agency in the Gold Coast to discuss your staffing requirements.
HaysSearchEntityForm Portlet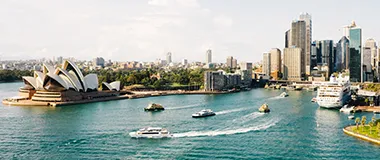 Find my nearest office
Hays has offices across all states and territories. Contact us to discuss your recruitment needs.