Hays Brisbane CBD

Brisbane CBD's top recruitment agency
Begin exploring our advertised jobs today and make your next career move in Brisbane city.
Contact Hays to find permanent, temporary and contract Brisbane CBD jobs
Explore jobs in Brisbane CBD and uncover our industry knowledge in your area of expertise:
3 stack industry promo block | TS
Find the right job in Brisbane CBD with Hays
Our recruitment consultants are eager to assist you in finding a new role to suit your skills and experience while also giving you the chance to advance your career. We'll help you to secure a new job that aligns with your skillset, satisfies your salary expectations, and meets your preferences.
No matter what experience or specific skills you have, our recruiting experts will work hard to pair you with the right job. New jobs are always being registered on our website, so even if you can't find something suitable today, we encourage you to
set up job alerts
for when something suited to you is advertised.
Contact our job agency in Brisbane CBD to start your job search with expert help on your side.
Recruiting in Brisbane CBD? Let us help
If you're a business or hiring manager on the hunt for new talent, let the local recruiting experts at Hays in Brisbane CBD help you. We'll manage the recruitment process for you, giving you back time that you can spend on your business while we source suitable talent. We'll work closely with you at each stage, from establishing the unique requirements of the role, deploying a sourcing strategy to find and engage talent, screening and interviews, all the way through to appointment and aftercare.
HaysSearchEntityForm Portlet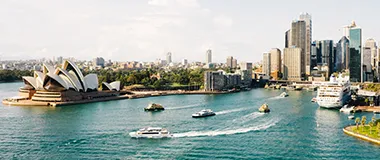 Find my nearest office
Hays has offices across all states and territories. Contact us to discuss your recruitment needs.