Hays Brisbane


Leading Brisbane recruitment agency
Make your next big career move in Brisbane with Hays. Known as the 'Sunshine City', Brisbane is the third-largest city in Australia. With thriving hospitality, services, manufacturing and education industries, combined with a perfect climate and a relaxed lifestyle, there is no better place to search for a job than Brisbane.
With Hays, you can find a job across all major industries in Brisbane, from
engineering
and
technology
to
accountancy and finance
,
construction
, and more.
Ready to find your next career move? Our local recruitment experts are eager to help you find the right positions to apply for near you. If you're a business or hiring manager who wants to
hire talented staff
, we can also help you with your recruitment process from A to Z. Get started and reach out to our recruitment agency in Brisbane today.
Browse permanent, temporary and contract jobs in Brisbane with Hays
Hays is the leading employment agency in Brisbane, with thousands of jobs listed across Brisbane CBD and beyond. If you are looking for a new job in Brisbane or surrounding areas, speak to one of our experienced consultants today to discuss your preferences.
For whatever career stage you are in or the type of work you are looking for, the Hays jobs database has a job suited to you. With a wide range of
permanent
,
temporary
or
contract
jobs regularly updated on our website, we can help you find a job across all major industries and locations in Brisbane.
Get in touch with the team at our Brisbane office to start your job search journey. Alternatively, you can start applying for jobs directly by
browsing our list of Brisbane jobs
or
send us your CV
so we can contact you when a role that suits your skills and experience becomes available.
Explore jobs in Brisbane and uncover our industry knowledge in your area of expertise:
3 stack industry promo block | TS
Brisbane | Main Region 2 | UB
Find Brisbane jobs that match your skills, experience, salary expectations and more
Every Hays recruitment consultant is passionate about connecting job seekers with a role that aligns with where they are in their career but also gives them room to grow and thrive. When you partner with Hays, you'll get advice and support to help you identify the best career move to find a new job that's right for you.
Even if there isn't something suitable for you today, because our jobs database is constantly updated, the perfect opportunity could be right around the corner. We recommend
setting up job alerts
so that you can get a notification when a role matching your search preferences becomes available.
Get in touch with a Hays job agency in Brisbane today to speak to one of our talented recruitment consultants.
Use our employment agency in Brisbane to find great staff fast
If you're looking for staff, our recruiting experts are the right people to help you attract and recruit the best staff for your organisation. As the top recruitment agency in Brisbane, we have consultants who specialise in different industry sectors, ensuring you get access to a pool of skilled and qualified talent.
Our team can work with you through every stage of the recruitment process. We'll start by outlining the role's needs, then move to deploy a sourcing strategy to find top candidates, conduct screening and interviews, and support you all the way through to appointment and aftercare.
HaysSearchEntityForm Portlet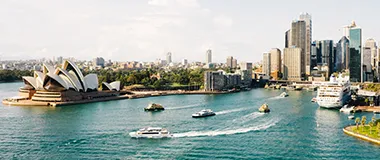 Find my nearest office
Hays has offices across all states and territories. Contact us to discuss your recruitment needs.