Hays Brisbane


Brisbane's leading recruitment agency
Make your next big career move to Brisbane with Hays. Known as the 'Sunshine City', Brisbane is the third largest city in Australia. With thriving hospitality, services, manufacturing and education industries, combined with a perfect climate and a relaxed lifestyle, there is no better place to search for a job than Brisbane.
Find a job in Brisbane
Hays is the leading employment agency in Brisbane, with thousands of jobs listed across Brisbane CBD and beyond. We are the experts at recruiting qualified, professional and skilled people worldwide, and are market leaders in Australia. Find your next job or career move with Hays.
If you are looking for a new job in Brisbane or wider Queensland, speak to one of our experienced consultants today to discuss your next career move.
Discover permanent, temporary or contract jobs in Brisbane
From temporary trade and labour jobs to contract professional services jobs and permanent financial services jobs, Hays' massive database has a job that's right for you. Whether you're after a temporary or contract job or a permanent job in Brisbane, we have access to the opportunities that will aid your career advancement.
Recruit top talent in Brisbane with Hays
Or iIf you're looking for staff, our recruiting experts are the right people to help you attract and recruit the best staff for your organisation. As Brisbane's top recruitment agency, we have consultants who specialise in different industry sectors, ensuring you get access to a pool of skilled and qualified talent.
Brisbane CBD
Level 45, One One One Eagle St,
111 Eagle St,
Brisbane, QLD, 4000
T +61 (0) 7 3243 3000
F +61 (0) 7 3229 6794
E brisbane@hays.com.au
Brisbane suburbs
Chermside
90 Kittyhawk Drive,
Chermside, QLD, 4032
T +61 (0) 7 3259 4900
F +61 (0) 7 3359 6995
E chermside@hays.com.au

Mt Gravatt
Level 2,
17-19 Mt Gravatt-Capalaba Road,
Upper Mt Gravatt, QLD, 4122
T +61 (0) 7 3349 6563
F +61 (0) 7 3349 4011
E mtgravatt@hays.com.au
HaysSearchEntityForm Portlet
Contact us - RH promo box KC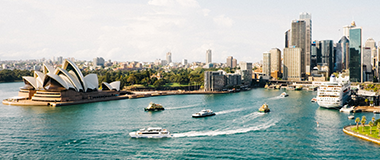 Contact us
Hays has offices across all states and territories. Contact us to discuss your recruitment needs.