RECEPTIONIST SKILLS | Main Region
Receptionist skills & qualifications


What are the technical skills required to become a Receptionist?
There are multiple technical skills necessary to become a successful Receptionist. These include:

Excellent communication skills
Possessing an eye for detail
Having the ability to manage and complete multiple tasks at once
Having proficient computer software skills (especially for organisational calendar applications and customer relationship management tools)
What are the soft skills required to become a Receptionist?
A successful Receptionist will also have excellent soft skills that include:

Being able to maintain a high level of customer service at all times
Being able to work well under pressure and meet deadlines
Having the ability to work independently and autonomously
Being reliable, honest, friendly, and patient
Being proactive when communicating with clients and customers
What qualifications do Receptionists need to have?
Receptionists can be educated in Business Administration or have a Certificate III level in Reception Studies.
Individuals looking to become a Receptionist in specific industries will need qualifications that reflect the industry's needs. For example, in Financial Services, individuals must have completed the Certificate IV in Frontline Management or Certificate IV in Customer Engagement or Diploma of Frontline Management or Diploma of Customer Engagement.
Do you need to study or go to university to become a Receptionist?
Receptionist positions may require previous work experience combined with formal qualifications; however, the requirements will vary depending on the role.
For those looking to become a Receptionist, there are multiple training options available to gain the skills and knowledge required to enter the workforce as a successful Receptionist. Online courses such as those offered by Hays Learning allow individuals to study at home, in their own time, and complete within six months.
Sign up here for free
.
Short courses are another option for those who want to learn specific skills that could lead them into employment after completing the course. These short courses typically take five days or less and include topics such as Customer Service Skills or Telephone Techniques and Etiquette.
What does it take to be successful in becoming a Receptionist?
Receptionists are the first face that clients and customers will see when they walk into your business, so Receptionists must possess strong communication skills. They also need to be able to handle pressure well, provide exceptional customer service and have the ability to multi-task.
Having excellent computer literacy is also necessary for any role involving data entry. Businesses look for people who are willing to go above and beyond what is required of them by providing creative solutions which solve potential issues or problems. With some organisations looking to grow their teams with Receptionists, having proficient computer literacy and application skills can be advantageous to landing a role.
What do employers consider when hiring Receptionists?
There are many organisations across Australia looking to hire Receptionists. Some industries where there is a high demand for Receptionist employment include:

Healthcare – Hospitals, Medical Clinics, and GP Practices
Real Estate – Property Management Companies
Government – Education Departments and Law Enforcement Agencies
Retail - Department Stores and Shops
Media Industries - Television Stations and Newspaper Publishers
Travel Agencies and Car Rental Companies
Search for jobs
Find permanent, temporary or contract jobs with Hays.
---
Government and public sector roles available through Hays.
---
We can provide you with fast, easy access to job opportunities.
---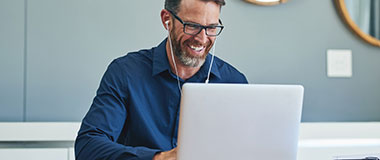 Career Advice
View templates and tips to help you start your job search journey.
---
Access expert advice for all stages of the job hunting process.
---
Master the art of job interviews with helpful articles and tips.
---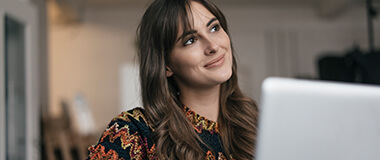 Tools & Resources
Simplify your job search by setting up a Hays job alert.
---
Find out if you're earning the salary you deserve.
---
Sign up to get expert career advice delivered to your inbox.
---