RECEPTIONIST JD | Main Region
Receptionist job description


What does a Receptionist do?
A Receptionist will act as the first point of contact for both internal and external customers. They are responsible for providing a professional, efficient and effective service to meet the needs of their customers.
What are the key responsibilities of a Receptionist?
The key responsibilities of a Receptionist include:

Providing information about products and services to customers, clients and partners
Answering or referring inquiries about business operations, policies, or procedures
Carrying out clerical support tasks such as organising meetings, preparing presentations, collating data
Scheduling and following up with appointments
Copying, scanning and routing correspondence/documentation
Maintaining filing systems in paper form or electronically using databases
Answering telephone calls promptly
What is included in a Receptionist's job description?
A few duties and tasks included in a Receptionist's job description are:

Handling incoming phone calls, directing them when necessary and taking messages within the established guidelines
Answering general queries in person, by telephone, or email
Booking conference rooms for meetings and presentations and ensuring that refreshments are available before meetings start
Opening all post received into their organisation's mailroom, sorting them into client folders, distributing to relevant staff members and answering any marked priority items within required timeframe
Ensuring visitors sign in on arrival in the reception area
What does a Receptionist's daily routine look like?
Receptionists typically work Monday to Friday, between 9:00 am and 5:00 pm. Different companies have different opening hours for their reception area, so it is important to confirm hours and work conditions.
A typical day may include answering phones, giving advice about products and services, providing information about company policies and procedures, managing incoming mail and faxes and photocopying documents.
What is the work environment like for a Receptionist?
A Receptionist works in an office environment with computers, telephones, photocopiers and fax machines. In addition to working on a computer, they may also deal with customers or clients on a day-to-day basis. The role requires an individual to work independently and autonomously, while also catering to the needs of clients and customers as they visit the office with queries.
What are the working conditions like for a Receptionist?
Working hours for this role typically include standard business hours of 9:00 am to 5:00 pm. Some receptionists work more than these hours if they are involved in meetings or ad hoc activities outside of these times. Generally speaking, there are no unsociable working hours associated with this position.
Unlike other office jobs, it is more difficult for a Receptionist to work from home due to the role's reliance on customers physically visiting an office. Receptionists who work from home will need to be well versed in communication through phone calls.
Search for jobs
Find permanent, temporary or contract jobs with Hays.
---
Government and public sector roles available through Hays.
---
We can provide you with fast, easy access to job opportunities.
---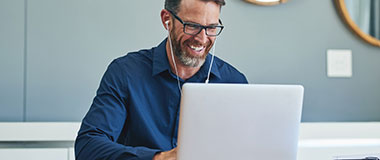 Career Advice
View templates and tips to help you start your job search journey.
---
Access expert advice for all stages of the job hunting process.
---
Master the art of job interviews with helpful articles and tips.
---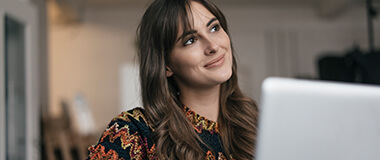 Tools & Resources
Simplify your job search by setting up a Hays job alert.
---
Find out if you're earning the salary you deserve.
---
Sign up to get expert career advice delivered to your inbox.
---