Receptionist salaries in Australia | Main Region
Receptionist salaries in Australia


The role of Receptionist is quite varied depending on the industry they work in, although there is a lot of overlap in their responsibilities. Receptionist is considered a basic starting role for those seeking a career in office support and provides a foundation to grow and move to higher-paying roles in the future.
How much does a Receptionist earn in Australia?
The average annual salary of a Receptionist in Australia ranges from $43,000 to $70,000.
A Receptionist's salary may depend on a variety of factors, including:
You can compare the salaries of Receptionists based on their location and industry sector using the
Hays Salary Guide
.
What is a starting salary of a Receptionist in Australia?
The starting salary of a Receptionist in Australia is around AUD $43,000. This is due to the Receptionist role being a generalist job involving basic ad hoc and administrative tasks. The role is also customer-focused and requires individuals to understand how to communicate with business clients, customers and partners.
As a Receptionist builds their skill set (e.g. learns to complete more complex administrative tasks and develops organisational skills), their salary should also increase to reflect their abilities.
How much does an experienced Receptionist earn?
What is the salary progression of a Receptionist in Australia?
Do Receptionists get paid well?
Because a Receptionist's role involves basic ad hoc and administrative tasks, they typically earn slightly less than secretaries or office managers. For example,
Administrative Executive Assistants
make an average salary of between
AUD $70,000
and
$100,000
, while Receptionists can expect to make around
AUD $56,000
per year.
As a Receptionist gains more qualifications and expertise, their salary will increase accordingly. Depending on the specific skill set of an individual, salaries may reach up to AUD $70,000 per year for a senior receptionist position.
Is there demand for Receptionists in Australia?
Yes. Receptionist job opportunities are expected to increase within the next five years. As few people have the skills required for this role, employers are looking to hire more staff to meet this demand (e.g. faster customer service). Many businesses have also acknowledged the usefulness of an on-site receptionist and the role is quickly growing in demand across Australia.
For more information on salary expectations for Receptionists in Australia, be sure to check out the
Hays Salary Checker
.
Search for jobs
Find permanent, temporary or contract jobs with Hays.
---
Government and public sector roles available through Hays.
---
We can provide you with fast, easy access to job opportunities.
---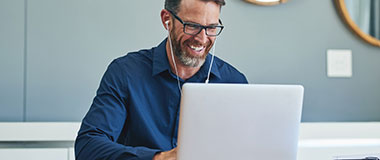 Career Advice
View templates and tips to help you start your job search journey.
---
Access expert advice for all stages of the job hunting process.
---
Master the art of job interviews with helpful articles and tips.
---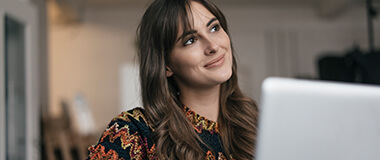 Tools & Resources
Simplify your job search by setting up a Hays job alert.
---
Find out if you're earning the salary you deserve.
---
Sign up to get expert career advice delivered to your inbox.
---
Available Receptionist Jobs | Promo Block
Where can I find Receptionist jobs in Australia?
Executive assistant Areas of Expertise Promo Block
Explore related areas of expertise