CONTRACTS ADMINISTRATOR JD | MAin Region
Contract Administrator job description


What does a Contracts Administrator do?
A Contracts Administrator is responsible for administering a contract in an effective and efficient manner per the needs of the organisation. They must ensure that all aspects of a contract are monitored or managed to protect both the interests of their employer and the other party to the contract, which could be another business, individual or group. They will work closely with management to identify areas where contracts can be improved or modified and work closely with legal staff to ensure that all parties adhere to the letter and spirit of the contract.
This type of role would suit a professional, highly organised individual who has strong administration, interpersonal and
communication skills
.
What are a Contracts Administrator's job responsibilities?
A Contracts Administrator is typically responsible for:
Drafting and negotiating contracts that are legally binding between both parties
Establishing contract terms and conditions including service levels, fees and financial obligation
Liaising with external legal practitioners and other departments to ensure deadlines and requirements of the contract are met
Undertaking contract analysis and providing advice to the business
Drafting and revising contracts, which may include preparing documents for tender, negotiation of legal agreements with customers or suppliers and undertaking research on topics relevant to the industry
Negotiating contracts with other companies or individuals per legislation
Monitoring and advising on compliance with contractual obligations, including revisions to existing contracts
Communicating changes in the business's legal obligations to individuals within an organisation
What technology does a Contracts Administrator use?
Many Contracts Administrators use a personal computer and software such as Microsoft Office. Some businesses require their employees to use specialised contracts management systems to draft and monitor legal agreements.
A range of advanced technologies is used in the industry, including document management software, legal contract management systems, project management tools and practice management software.
What does a Contracts Administrator do on a regular day?
Regular day-to-day activities for a Contracts Administrator include:
Updating contract management software, including new draft contracts
Arranging contracts with suppliers, customers or other external parties
Sourcing, review and revising documentation according to the needs of business operations
Drafting or revising legal agreements per business requirements
Liaising with external organisations regarding changes to contractual obligations
What are the common requirements in a Contracts Administrator JD?
The requirements outlined in a Contracts Administrator JD will vary based on the employer and industry. However, some of the typical job requirements include:
Demonstrate ability to draft contracts per the requirements of the business
High level of accuracy and attention to detail
Effective communication skills, particularly when liaising with other departments or external organisations such as clients, suppliers and regulators
Ability to work independently or as part of a team
Strong organisational skills
Qualifications related to contract drafting and negotiation
Search for jobs
Find permanent, temporary or contract jobs with Hays.
---
Government and public sector roles available through Hays.
---
We can provide you with fast, easy access to job opportunities.
---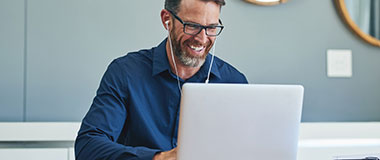 Career Advice
View templates and tips to help you start your job search journey.
---
Access expert advice for all stages of the job hunting process.
---
Master the art of job interviews with helpful articles and tips.
---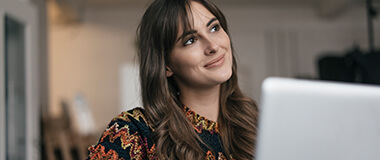 Tools & Resources
Simplify your job search by setting up a Hays job alert.
---
Find out if you're earning the salary you deserve.
---
Sign up to get expert career advice delivered to your inbox.
---