CONTRACTS ADMINISTRATOR SKILLS | Main Region
Contracts Administrator skills and qualifications


What skills does a Contracts Administrator need to have?
To be successful as a Contracts Administrator, you'll need to possess various skills that employers are looking for.
Skills you should possess include:
Verbal and written communication skills
Negotiation skills
Administrative or secretarial skills
Evaluation skills
An eye for detail and the ability to spot errors and omissions at a glance
The ability to work well under pressure and meet tight deadlines
A strong understanding and knowledge of contract law
Knowledge of compliance laws and regulations
Proficiency in Microsoft Suite (Office, Excel, Outlook etc.)
The ability to learn quickly and master internal contracts management systems
The ability to manage competing demands and work well under pressure
How can someone learn essential Contracts Administrator skills?
There are several pathways to learning key skills in contracts administration and making your way into the workforce. Most professionals working today will have gotten their start with a degree in business administration, project management, law or another related discipline. Others would have completed a certificate in contracts administration as a way to upskill from their previous admin or logistics role within the same industry.
You can also develop key Contracts Administrator skills by getting some commercial experience through an internship or work experience placement, which will give you a better understanding of what's involved in the role. Getting hands-on experience will help build your confidence and familiarity with industry terms, processes and technology.
What qualifications does a Contracts Administrator need to have?
Do you need to study to be a Contracts Administrator? Yes, you will need to spend time studying to develop the core skills required by this role.
How can a Contracts Administrator upskill throughout their career?
Many Contracts Administrators will start their career with a certificate or diploma in contracts administration. This is often followed by on-the-job training or an internship of 3 to 12 months. After that, more specialised courses are recommended to increase your marketability and enhance your expertise within the contracting field.
You can also upskill by studying and completing university or TAFE qualifications (if they haven't already) in law, business, project management and contracts administration.
Graduate Certificate programs can also upskill candidates who have experience working as a Contracts Administrator but are looking to refine their skill set.
You should also strive to develop a robust understanding of their industry and what influences the contracts they work with. Keeping updated with new laws, technologies and industry trends is essential to ensure your upwards trajectory.
Search for jobs
Find permanent, temporary or contract jobs with Hays.
---
Government and public sector roles available through Hays.
---
We can provide you with fast, easy access to job opportunities.
---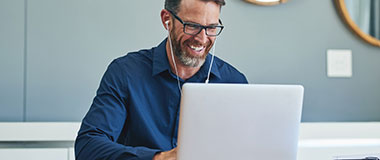 Career Advice
View templates and tips to help you start your job search journey.
---
Access expert advice for all stages of the job hunting process.
---
Master the art of job interviews with helpful articles and tips.
---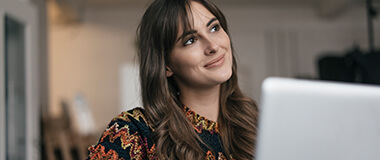 Tools & Resources
Simplify your job search by setting up a Hays job alert.
---
Find out if you're earning the salary you deserve.
---
Sign up to get expert career advice delivered to your inbox.
---