Hays Perth


Perth's leading recruitment agency
Perth is a booming city with a growing population of just over 2 million people. Perth is also Australia's mining capital, which has helped fuel jobs growth in the city. Home to some of the most beautiful beaches in Australia, there are few cities that offer a better work-life balance than Perth.

With the resources & mining and allied industries booming in Perth, many Australians are choosing to work and live in this city.
Find a job in Perth with Hays
Our jobs database is regularly updated with the latest resources & mining jobs, engineering jobs, utility jobs and more. We also have a number of jobs in the professional services sector in Perth including but not limited to banking, education and property.
If you're looking for short-term or contract employment in Perth, we can help make your job search as easy as possible. If you want to advance your career with a new permanent job, we'll also help identify a job in which you can thrive. Browse through thousands of temporary, contract or permanent jobs in Perth. Whatever your needs, Hays' team of recruiting experts can help.
Browse jobs in Perth today
Reach out to your local office to start discussing your recruitment needs or view our available jobs in Perth to apply directly. Start browsing
jobs in Perth
today and make your next big career move!
Attract top talent with Hays in Perth
Or If you're looking for staff, our recruiting experts are the right people to help you to attract and recruit the best staff for your organisation. As the leading global specialist recruiting group, Hays will ensure your organisation remains competitive in attracting the best talent in Perth.
HaysSearchEntityForm Portlet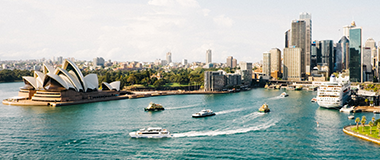 Find my nearest office
Hays has offices across all states and territories. Contact us to discuss your recruitment needs.