Melbourne CBD Top Section
Hays Melbourne CBD

Leading recruitment agency in Melbourne CBD
Contact our office to speak with one of our dedicated recruitment consultants in Melbourne CBD. If you're a hiring manager or business looking for talented staff, the Hays team can assist you with securing the best talent for your organisation.
Get started browsing our advertised jobs and make your next career move today!
Regardless of what career stage you're at, Hays can help you navigate the Melbourne jobs market and find the right roles to put you forward for. Our list of regularly registered jobs makes it easy for you to explore suitable roles across all major industries and locations around Melbourne CBD.
Explore jobs in Melbourne CBD and uncover our industry knowledge in your area of expertise:
3 stack industry promo block | TS
Melborne CBD Bottom Section
Find the right job in Melbourne CBD with Hays
Working with a Hays recruitment consultant is your key to finding a role that aligns with your skills and experience. We'll help you identify jobs that give you opportunities to grow your career in the direction you want, as well as meet your work preferences and salary expectations.
No matter your level of experience or unique skillset, the experts at Hays will help you discover the right job move for you. With a broad range of regularly registered jobs, even if you don't see the right opportunity advertised online today, it's likely a suitable role could be around the corner. Therefore, we encourage you to
set up job alerts
so you can get notified when a job matching your criteria is advertised on our website.
Contact our employment agency in Melbourne CBD today to speak to a recruitment consultant and get your job search off to a great start.
Have a job vacancy in Melbourne CBD? Let Hays help you recruit talented staff
As a small business, large enterprise or public sector organisation in Melbourne CBD, let Hays take care of your recruiting needs. We'll source the best local talent according to your unique needs, giving you more time to focus on your business. We'll work closely with you at each stage of the recruitment process, from establishing the criteria and role profile, sourcing top talent, screening and interviews, through to appointment and aftercare. Or if you're looking to tap into our complete range of employment services, explore our assessment & development solutions, RPO, MSP and total workforce solutions, training, market and salary data.
HaysSearchEntityForm Portlet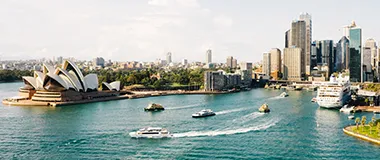 Find my nearest office
Hays has offices across all states and territories. Contact us to discuss your recruitment needs.