Hays Melbourne


Melbourne's leading recruitment agency
Melbourne is a bustling city that is home to the headquarters of some of the largest companies in the world. Voted the world's 2nd most liveable city in 2019, there has never been a better time to search for a job in Melbourne than now.
Find a job in Melbourne with Hays
At Hays, we are passionate about helping people secure their next career move. If you're looking for a job in Melbourne, let Hays, the leading recruitment agency in Melbourne, find your next job or career move. We are the experts at recruiting qualified, professional and skilled people worldwide, and are market leaders in Australia.
For whatever career stage you are in or the type of work you are looking for, the Hays jobs database has a job that is suitable for you. With a wide range of permanent, temporary or contract jobs regularly updated on our website, we can help you find a job across major industries or locations in Melbourne and surrounding areas.
Browse through the latest jobs in Melbourne
Reach out to your local office to start discussing your recruitment needs or of view our available jobs in Melbourne to apply directly. Start browsing jobs across Melbourne today and make your next big career move!
Find top talent in Melbourne with Hays
Melbourne has a diverse and skilled workforce across professional services, management, information technology, administrative jobs, trades and more. If you're looking for to hire talent staff in Melbourne, our recruiting experts are the right people to help you to attract and recruit the best staff for your organisation.
We recruit for roles in Melbourne and wider Victoria so contact your local office to find out more.
Melbourne CBD
Level 21,
360 Collins Street,
Melbourne, VIC, 3000
T +61 (0) 3 9604 9600
F +61 (0) 3 9640 0319
E melbourne@hays.com.au
St Kilda Road
Level 6,
437 St Kilda Rd,
Melbourne, VIC, 3000
T +61 (0) 3 9804 5313
F +61 (0) 3 9804 5212
E stkildaroad@hays.com.au
Melbourne suburbs
Camberwell
T +61 (0) 3 9946 3500
F +61 (0) 3 9813 2750
E camberwell@hays.com.au



Moonee Ponds
Level 5/641
Mt Alexander Rd, Moonee Ponds VIC 3039
T +61 (0) 3 9326 2149
F +61 (0) 3 9326 2150
E mooneeponds@hays.com.au

Mulgrave
Level 3,
295 Springvale Road
Glen Waverley, VIC, 3150
T +61 (0) 3 8562 4250
F +61 (0) 3 9561 3465
E mulgrave@hays.com.au
HaysSearchEntityForm Portlet
Contact us - RH promo box KC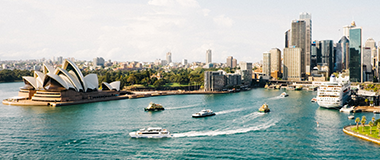 Contact us
Hays has offices across all states and territories. Contact us to discuss your recruitment needs.