Hays Melbourne


Leading recruitment agency in Melbourne
Melbourne is a bustling city home to over 5 million people and the headquarters of some of the largest companies in the world. Considered one of the world's most liveable cities, there has never been a better time to search for a job in Melbourne than now.
Search for the best jobs in Melbourne with Hays
Explore jobs in Melbourne and uncover our industry knowledge in your area of expertise:
3 stack industry promo block | TS
Melbourne | Main Region 2 | UB
Discover your top Melbourne job opportunities with our recruitment experts
Working with Hays is about more than just finding any old job – it's about connecting you with the ideal job for the next step in your career. Our recruitment consultants are passionate about connecting you with a role that meets your basic requirements (like working hours and salary level) and matches your long-term career aspirations.
Find the best staff with our Melbourne recruitment agency
At Hays, we don't just specialise in helping job seekers – we also work closely with businesses and hiring managers looking for local, talented staff.
Whatever role you need to fill, our team will work with you through every stage to ensure you get the right person the first time around. We'll assist through the entire recruitment process, from detailing the role's requirements, deploying a candidate sourcing strategy, screening and interviews, all the way through to appointment and aftercare.
HaysSearchEntityForm Portlet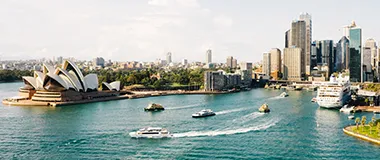 Find my nearest office
Hays has offices across all states and territories. Contact us to discuss your recruitment needs.